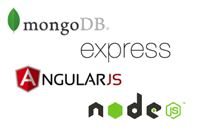 6+ years of Software delivery experience with 3+ years in MEAN/MERN
Experience on NodeJS, Angular 2.x or more, MySQL, MongoDB
Must have at least 3 Yrs. experience in MEAN/MERN Stack development.
Experience in HTML5, CSS3, and JavaScript is required
Agile/Scrum development on complex applications/products across distributed teams. Use of JIRA (or similar tools) is essential.
Must be passionate about writing clean, efficient, and maintainable code.
Previous technical leadership/platform experience
Strong analytical and debugging skills and experience building consumer systems at scale.