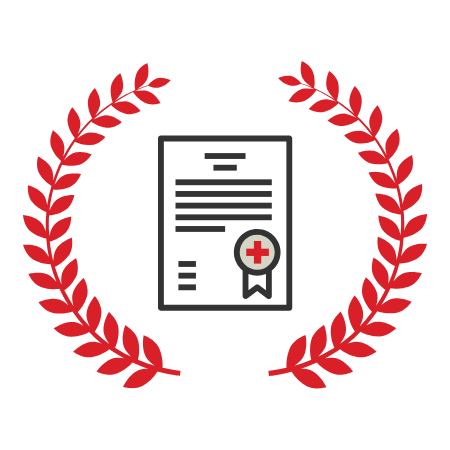 Compliance are designed to protect the public well-being and includes initiatives that improve public health, reduce medical irregularities and reduce cost. Regulatory bodies protect the public from a number of health risks and provide numerous programs for public health and welfare. Healthcare regulations are formed and monitored not only by all levels of government (federal, state and local) for public welfare but also by private organizations.
Healthcare compliance and standards are necessary to provide safe healthcare to every individual who accesses the system, provide rankings or certification of quality and serve as additional oversight, ensuring that quality care is provided and promoted throughout the organizations. Certified EHR products maintain data confidentiality, ensure interoperability to share information, and can execute a series of well-defined functions.
Our recent accomplishments in this area are:
ONC EHR Incentive Program: CMS provides incentives to encourage eligible clinicians to use health IT, most notably certified electronic health record (EHR) technology. We continue to help our clients achieve MU2 certifications and in continuous upgrades.
Quality Payment Program: It rewards high value, high-quality Medicare clinicians with increased payments. We designed a system for Qualified Registry to process Clinical Quality measures to show if their clients are up to the benchmark set by CMS.
HEDIS Analytics: It provides star rating to health plans and allow consumers to compare different health plans. For one of our client, we have developed a system to capture HEDIS, measure data and provide reporting for analysis.
PCMH Certification: PCMHs build better relationships between people and their clinical care teams. It improves care quality, patient experience, and staff satisfaction while reducing health care costs. We provided services to one of our clients to achieve PCMH certification level III which is highest achievable.
HIPAA: It ensures sensitive patient data to be protected, we have developed applications to meet HIPAA and HITECH regulations for access, audit, and integrity controls as well as for data transmission.
GDPR: General Data Protection Regulation requires businesses to protect the personal data and privacy of EU citizens for transactions that occur within EU member states. It also regulates the exportation of personal data outside the EU, we ensure its followed in our applications.