The outbreak of coronavirus is a serious market disaster. It is the latest reminder that businesses must plan and prepare for the unexpected to be agile and resilient. In order to adapt rapidly, the retail industries need to reorganize the market and operating models. Consumer behavior, product demand, and the availability of retail, factory, and logistical services have significantly affected.
In this peculiar self-isolation around the world people are rediscovering long-hidden skills, exposing themselves to art, books, music, and films. They tend to often shop online, and are spending much more than exactly one year ago.
Transition to digital commerce rapidly accelerates in the COVID-19 pandemic. When people have been forced to follow social distancing, e-commerce orders for food and other important goods are becoming an instrument of survival. According to experts social distancing will continue even after the lockdown contained and there will be a boom in online shopping.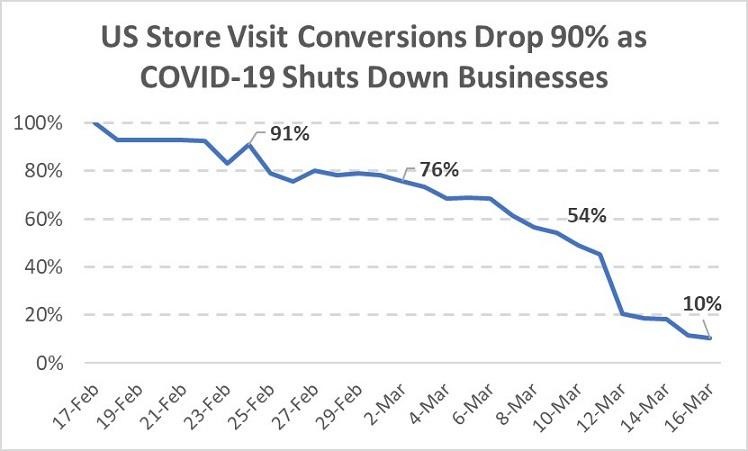 Source- Google Trends
As the physical retail shops are closed and E-grocers like Bigbasket, Grofers, have found that consumer acquisition has risen as millions of people seek to buy groceries online however to meet the higher demand online retailers need to work their infrastructure. Build more warehouses and recruit more vehicles to meet the increased demand for distribution. Hiring will be the top priority as said by the founder of Grofers Albinder Dhindsa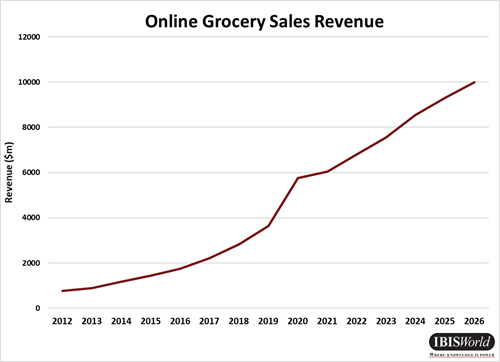 Source- IBISWorld report
On the technology front, artificial intelligence and automation are becoming increasingly important for E-commerce. With the motto of creating a meaningful experience to deliver service in retail and e-commerce platforms, smartData Enterprises have extensive experience in retail and B2B solutions to boost sales by developing Workflow automation, ERP, CRM, Supply chain management and workforce management software which enable online retailers to do payment integration, user management, shipping and delivery API integration, Report management with ratings and review system.