smartData Mohali, September 2019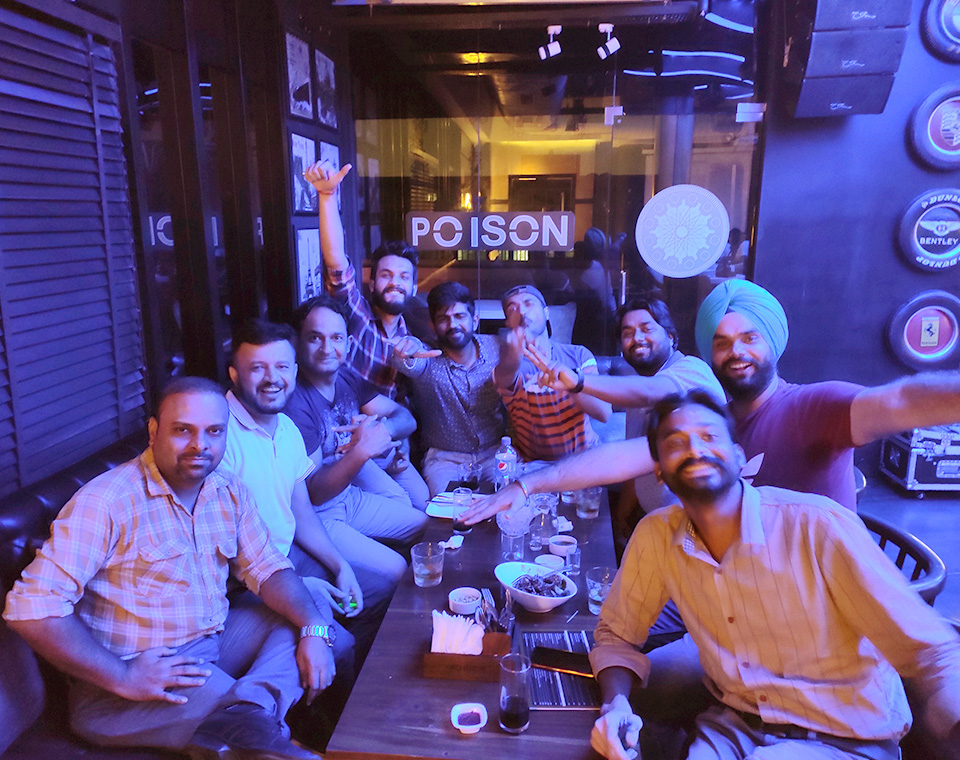 Team Party
Celebrations and recognition are ingrained in our culture. It is incumbent upon us to encourage a project culture that incorporates an appropriate amount of recognition for individual and team accomplishments. Having an environment appreciating professionals for their team efforts and success are few important positive factors at an organisation.
smartData Nagpur, September 2019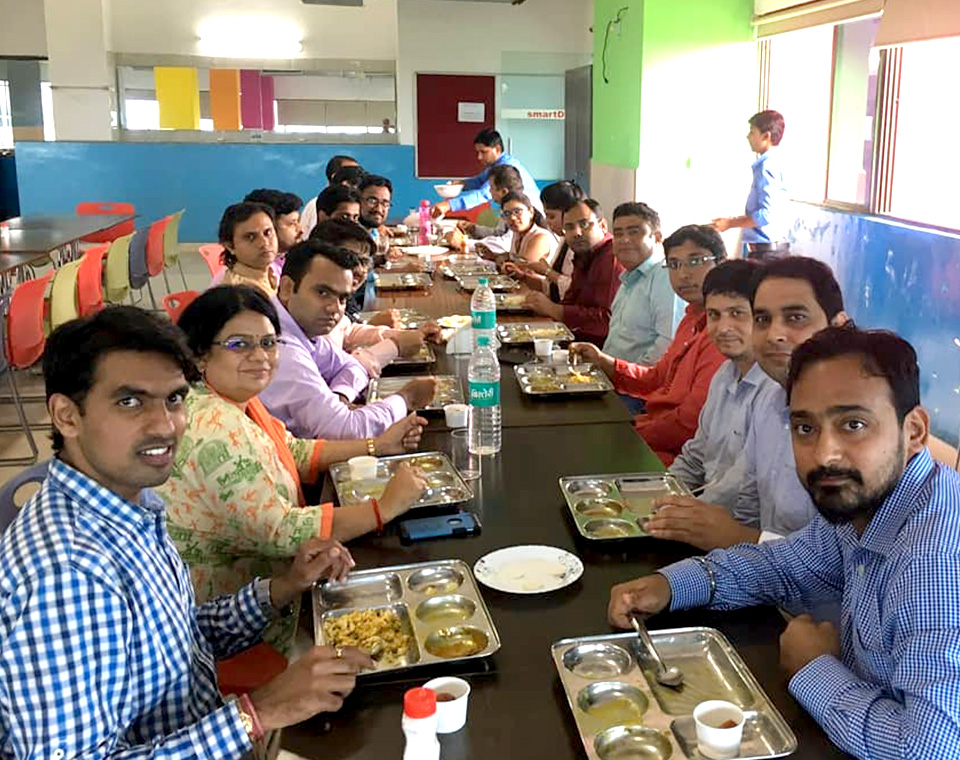 Lunch and Conversation with Young Leaders
An open lunch discussion with young leaders was conducted at our Nagpur branch where like-minded professionals connected to discuss over new business ideas, enhancements to current approach, software development model, agile outlook and latest technology updates to enhance and upgrade their knowledge, skills & for delivering quick quality services.
smartData Mohali, August 2019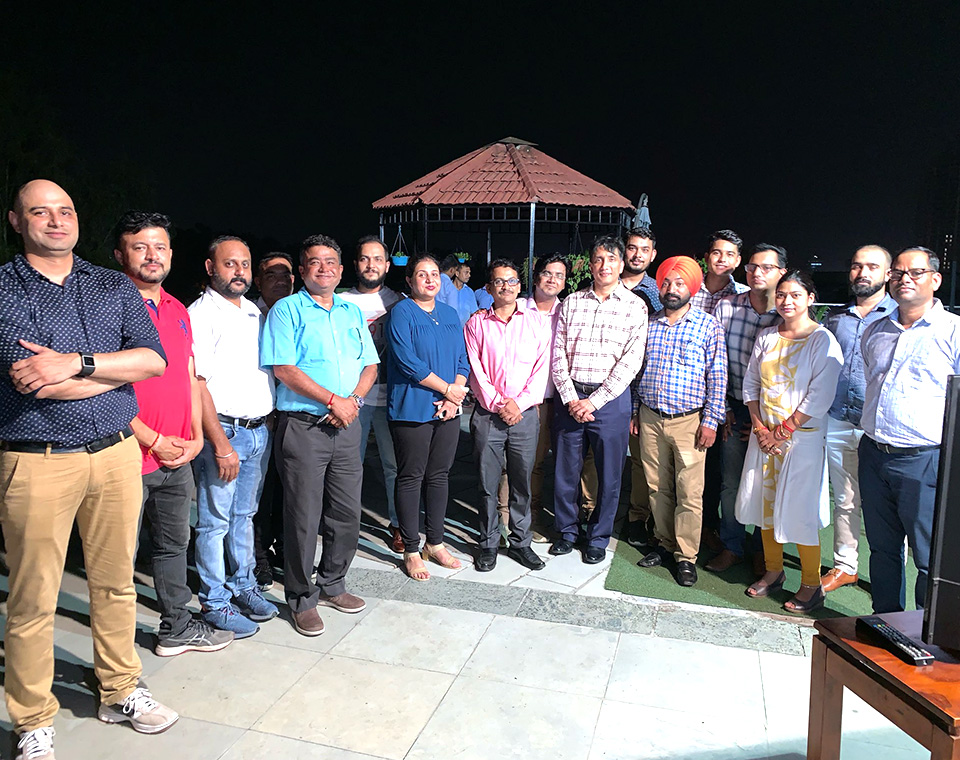 Client Mixer
Establishing mutual respect & good working relationship always has a higher priority. A mixer was held at Mohali where client and his project team members joined in for a healthy discussion where opinions for every individual were admired. We welcome such conversations and having them done in an informal way makes it more engaging and interesting.
smartData Nagpur, August 2019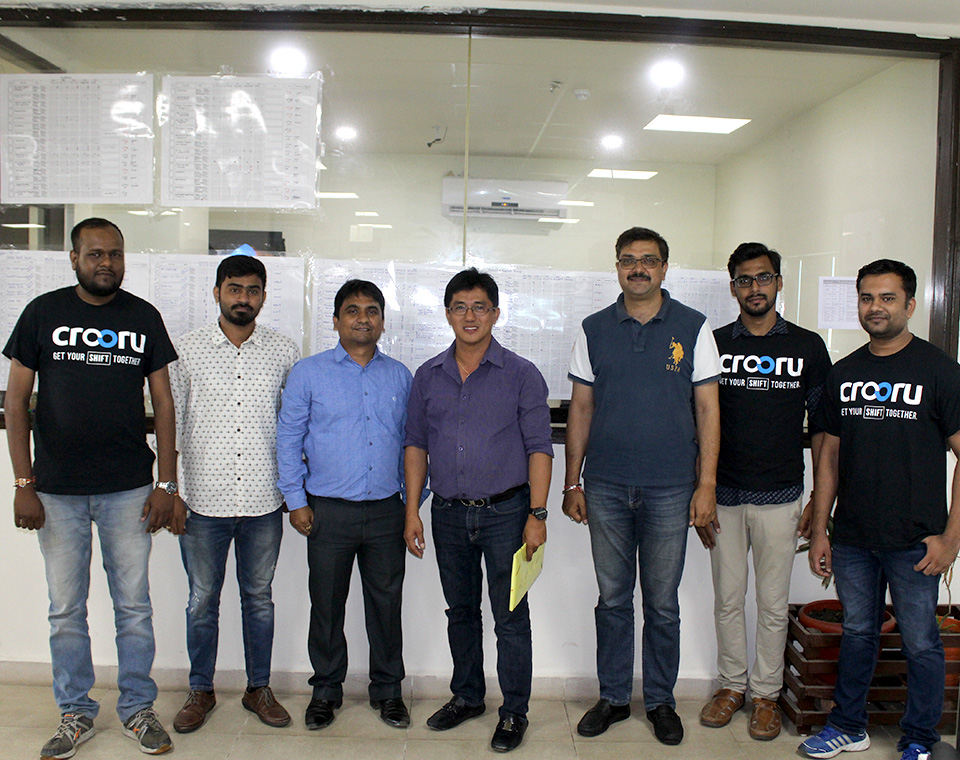 Client Appreciation
Success is one's hard work, perseverance, learning, studying, sacrifice and passion of doing or learning to do. Team's from our Nagpur branch were recognized and awarded with gifts by the client himself for their outstanding performances. Such appreciation not only boosts their morale but enhances their inner abilities too.
smartData Mohali, August 2019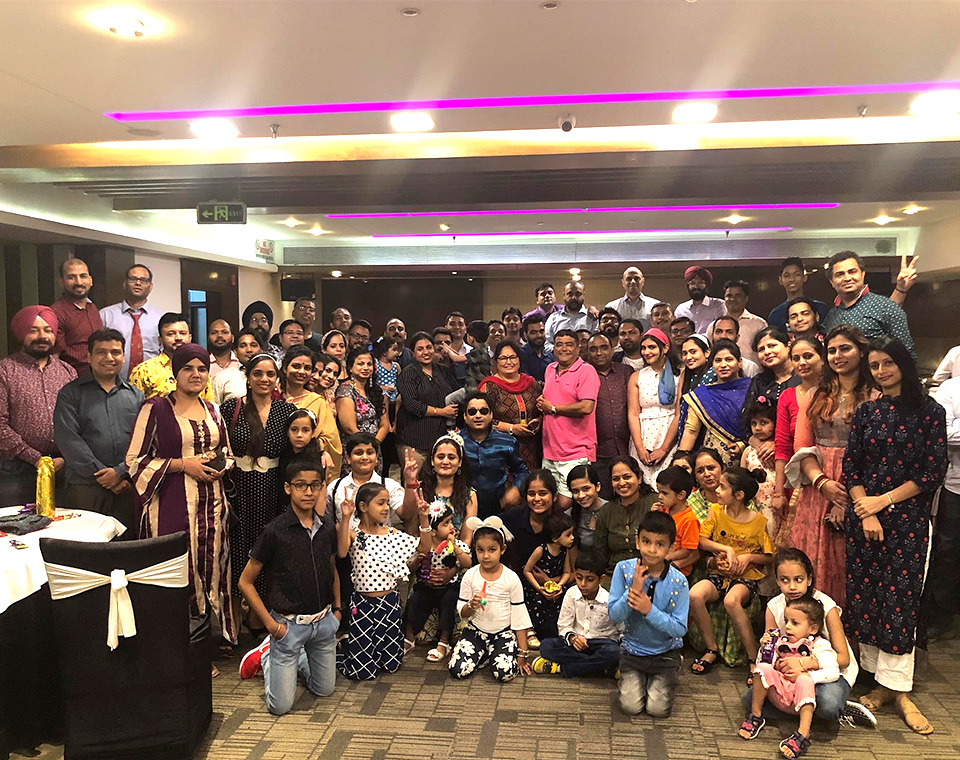 Retro Themed Get Together
Community get-together's are the best ways to overcome the minuscule challenges and celebrate individual differences. A retro themed get together of Basecamp and SLG members along with their families was organised where members interacted closely with each other, played games, quizzes and encouraged our 'PauseForFun' motto.
smartData Org-Wide, August 2019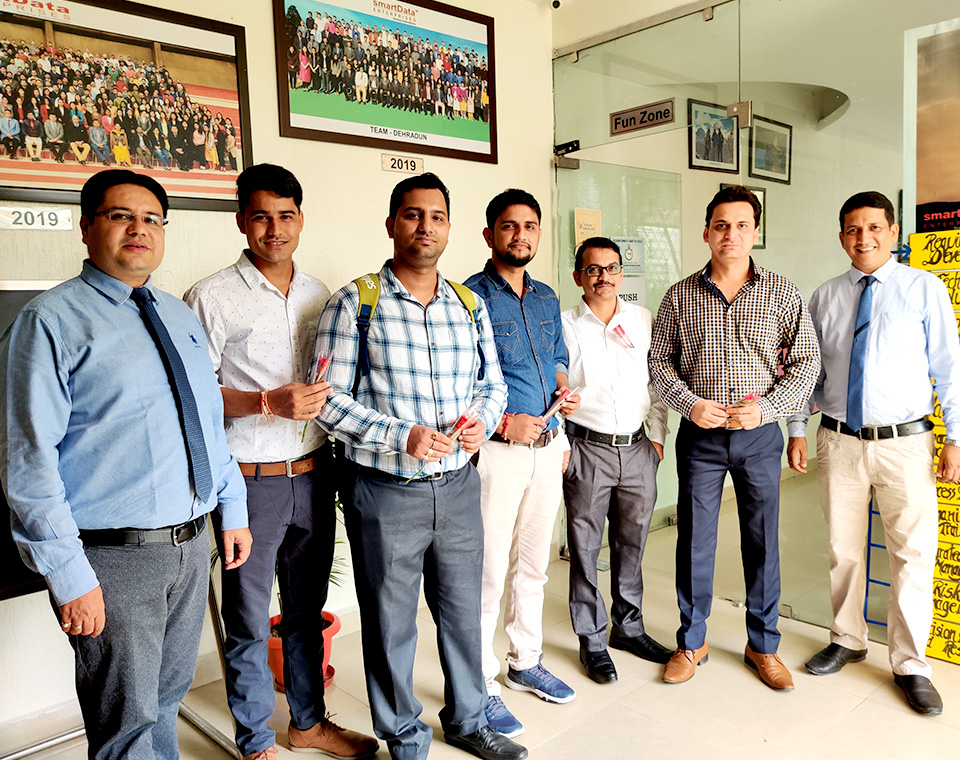 Branch Visit
Our inter-branch collaboration between Nagpur, Dehradun and Mohali branch subsists knowledge sharing culture and interactivity. Such collaboration's at both large and small scale has helped us to develop a sense of transparency in workflow, implementing new methodology & smoother communication leading to fine-tuned project deliveries.
smartData Org-Wide, August 2019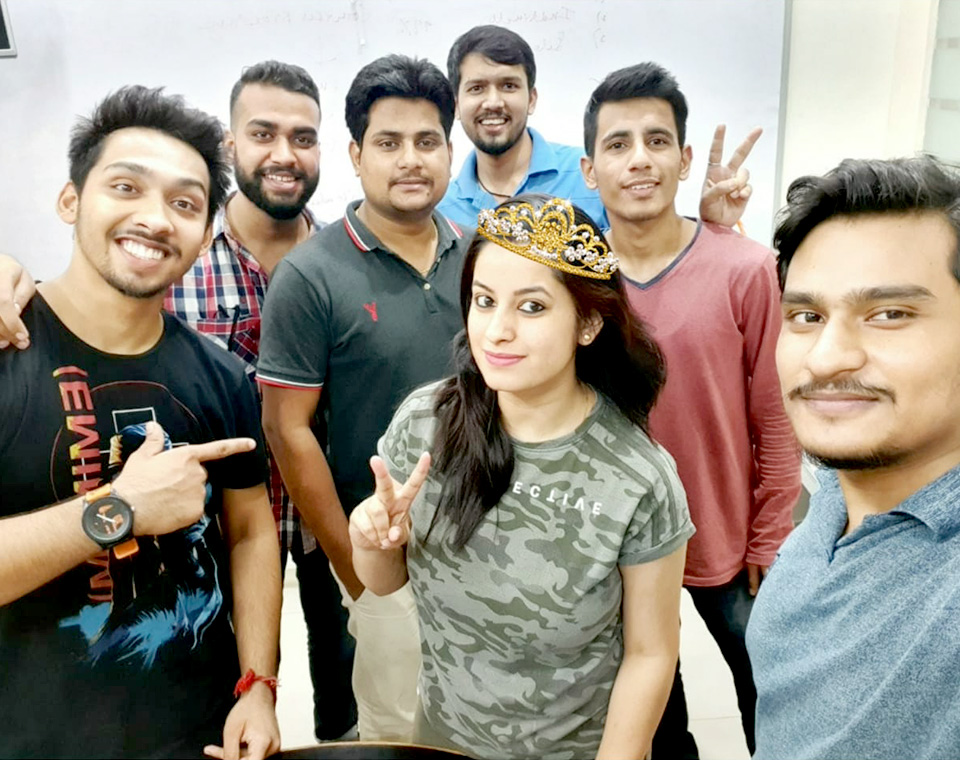 Happy Moments
Adding another year to one's life prompts internal reflection. It's a day when people often take a step back and evaluate the progress of their lives. Birthdays are one of life's epiphany moments, along with other major milestones and we make sure this special day of every smarTian is celebrated with greater spirit within their team.
smartData Nagpur, August 2019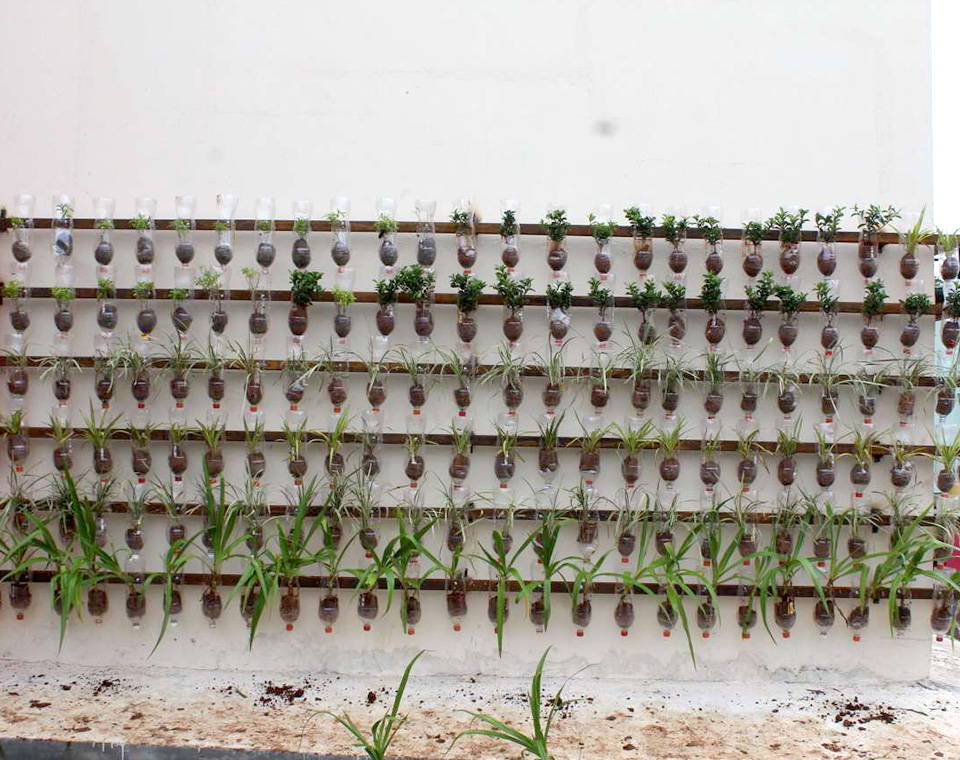 Living Walls
Our new vertical garden system at Fuji Tower, Nagpur is an impressive leap forward in growing of indoor plants. This wall garden constructed via bottle waste provides clean air, increases oxygen levels, reduces stress, stave off illnesses, impact's surrounding environment & is a great way to recycle plastic waste.
smartData Nagpur, August 2019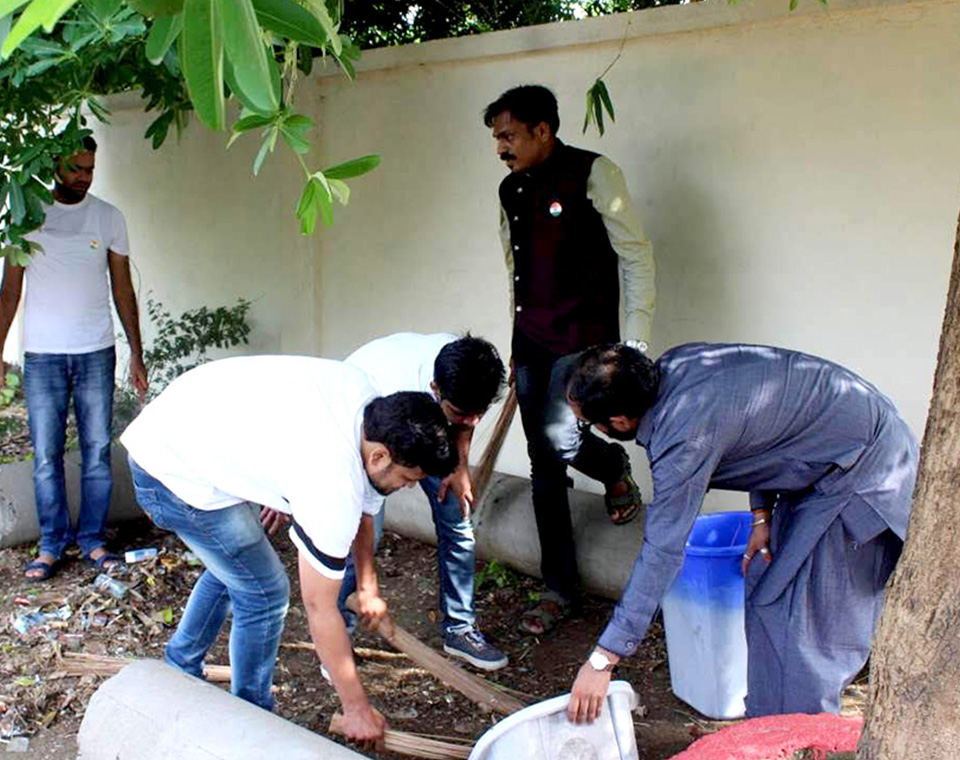 Clean Surroundings
Our desire for a clean environment represents a powerful sense of destiny and hope for future. In this age of environmental concern, individuals are outwardly interested in healthy state of their surroundings. Promising themselves, smarTians joined hands in cleaning their surroundings at Nagpur for a healthier and safer environment.
smartData Org-Wide, August 2019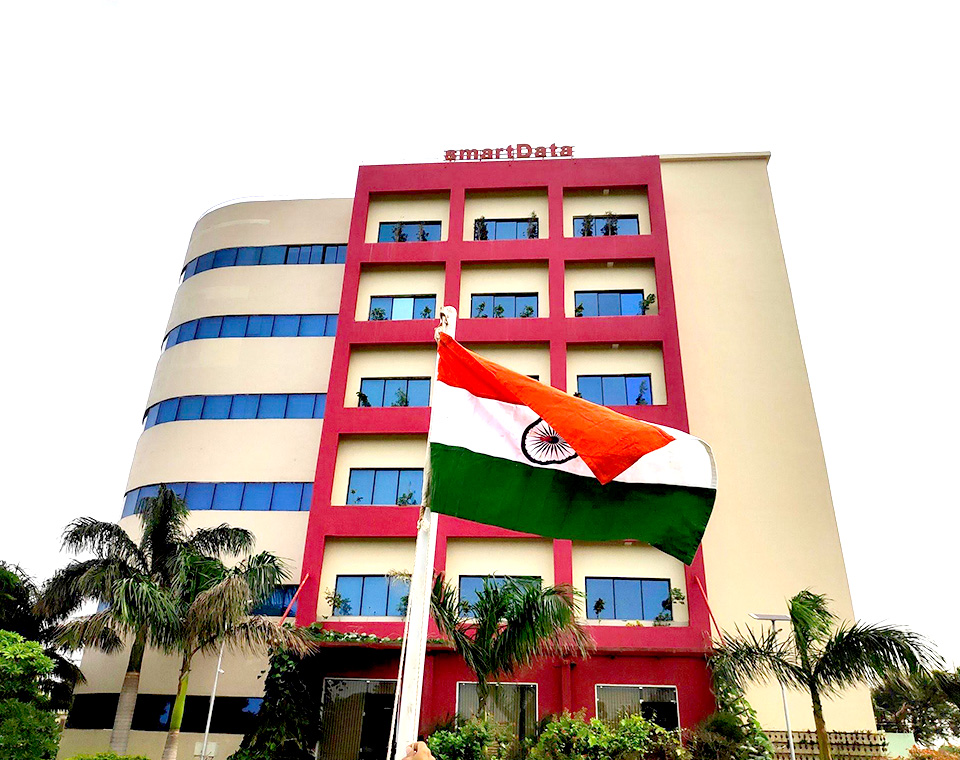 Independence Day Celebrations
Independence Day in India is fervently celebrated all throughout the nation and at smartData Enterprises. This year too, the celebrations were remarkable as India commemorated its 73rd Independence Day where all smarTians joined with their families for the flag hosting ceremony followed by sweet distribution on this very occasion.