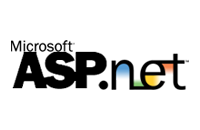 At least 6 to 8 years' experience of using .NET development. Preferably from healthcare domain
At least 3 years of in-depth experience with the following technologies: Visual Studio (2012 or higher), NET, .Net Framework, C#, ASP.Net MVC, Entity Framework, NHibernate, etc. 
Proficient understanding of client side technologies including HTML5, CSS, Bootstrap, jQuery, and experience using a JavaScript framework such as Kendo.UI, Vue.js, Angular or React 
Expertise in Relational Database design and architecture, including complex SQL, Stored Procedures, triggers and packages.
Should have practiced Agile/Scrum based development on complex applications/products across distributed teams. Use of JIRA (or similar tools) is essential
Experience of .Net Core
Web API and RESTful web services
Knowledge of GIT, Jenkins, Nexus, SonarQube tools (or similar).
Azure Know how.
Preference will be given to candidates who have travelled onsite or with US business Visa.