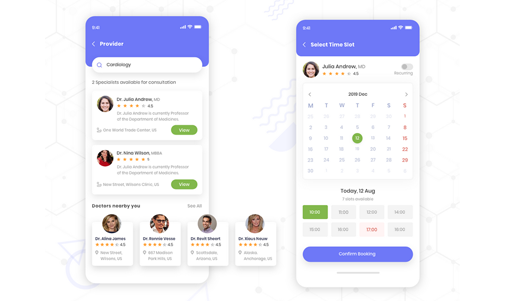 On Demand Doctor
To support community response to this virus, we have developed on demand doctor app to avoid exposure and reduce the risk of getting infected in the waiting room. User can search doctor with various filters like location, consultation charges, gender, specialization, ratings & reviews. It supports both online and offline payments with doctor verfiication done in-app. Major features are:
- Appointment booking with features like real time booking and reoccurrence scheduling.
- Video/audio/text based consultation- integration of various video consultation platform like OpenTok, Zoom, Vidyo.io.
- In home visits – in case the patient is serious and need urgent care.
- GPS tracking an donline prescriptions.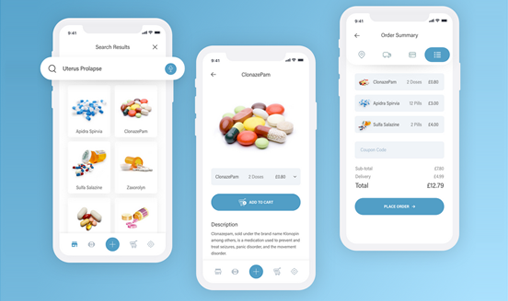 On Demand Medicine
On demand medicines apps helps the patient from waiting in line and to avoid all the hassle associated with the process. The doorstep delivery service with no contact option provided by the medicine delivery app is a perfect way to avoid the exposure to corona virus. With tthe use of these apps user can locate and track nearby pharmacies and can see their ratings. Major features:
- Upload of prescription in case the users wants to order medication that requires prescription. Doctor consultation is also available if the user don't have prescription.
- Home delivery of medications and refill prescription.
- Security code at pharmacy pickup and delivery.
- Real time order tracking and loyalty points.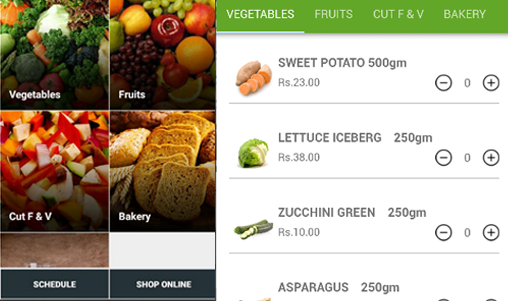 On-Demand Food and Groceries
In an attempt to limit the exposure of Covid19, consumers have started to make purchases for daily essentials via online grocery marketplaces. The apps we have developed keeping the current consumer need in mind from vegetables to dietary to on-demand food delivery and basic necessities. Customers can book, call, and schedule groceries to come to their door as per their convenience. Major features are:
- B2B platform to connect suppliers with retailers. Choose from specially selected restaurant suppliers providing fresh fruits and vegetables, meat, fish, seafood, diary, ambient, drinks and alcohol, and packaging.
- Online order from registered restaurant. Order for delivery & pick up or make reservation.
- Receive deals, coupons & romos from favourite restaurant.
- Online and offline payments and driver app to track orders in real-time.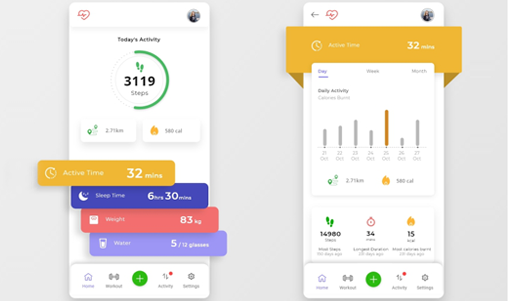 Fitness On-Demand
Fitness on demand app is a cloud based technology platform that allows gyms and personal trainers create and stream their own content either live or on-demand to members through a subscription model. Gym members have access to this app and can easily stream live classes straight from the app. They can record, edit and publish on-demand classes through the app. Major features are:
- Trainers can see online participants for 'shout outs' and encouragement.
- Live leaderboard with integration with wearable devices.
- Ability to cast your on demand classes to TV's/monitors.
- Upload and edit on demand classes through the app.
- Create training plans for your members across various skill levels.
- Create & provide specific classes relevant only to your gym and equipment.