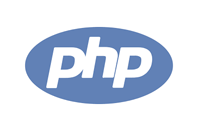 OS / PHP
Atleast 3 years of experience in web development & custom PHP programming with Laravel.
Good knowledge of MySQL, PostgreSQL.
Good knowledge of HTML5, Bootstrap, Materialize, jQuery.
Knowledge of WordPress.
Experience using and deploying on Linux.
Experience in teams using CI/ CD Pipeline – Maven, GIT, Jenkins, GitFlow.
Familiar with version control/ development tools such as GIT, Subversion, Bitbucket, Hudson, Bamboo or equivalents.
Agile/ Scrum development on complex applications/ products across distributed teams. Use of Jira/ Ace/ Trello (or similar tools) is essential.
Good exposure of client communication (voice & text chat through Skype).
Flexible working at night shift (if required).
Experience on Angular or React is preferable.