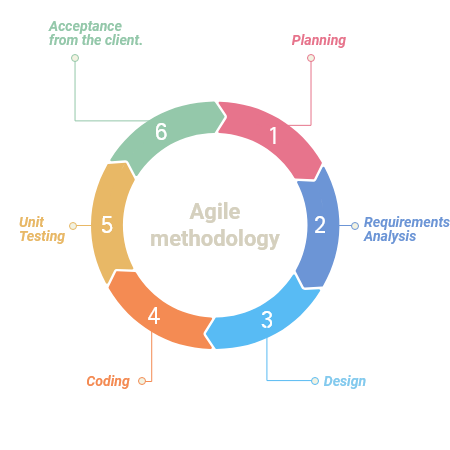 Using Agile methodology we take an adaptive approach where there are planning and clarity on future tasks only in respect of what features need to be developed. There is feature-driven development and the team adapts to the changing product requirements(User Stories) dynamically. The product is tested frequently, through the release iterations, minimizing the risk of any major failures in the future. Tasks received or change requests are done with the approval of both client and our business consultants.
In project planning we break the product into small incremental builds(Sprint). These builds are provided in iterations. Each iteration typically lasts from about one to two weeks(maximum 15 days). Every iteration involves cross functional teams working simultaneously on various areas like −
Planning
Requirements Analysis
Design
Coding
Unit Testing and
Delivery/Acceptance from the client.
Thus each iteration ends with a workable product and is displayed to the customer and important stakeholders for the feedbacks.