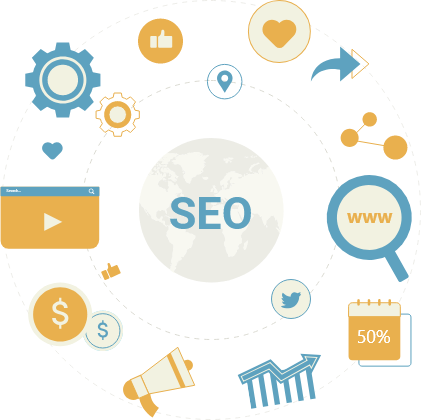 Are you looking to drive real traffic towards your website and increase potential leads while enlarging your business boundaries?? We will do it for you.
With smartData SEO services you attain better visibility on Top Search Engines
smartData takes away the pressure of retaining your top position through our stand-out creativity, cutting-edge and targeted solutions that enable you to focus your attention on the core activities of your business. Our SEO Specialists are sure to deliver you with lasting and consistent results as we analyze every aspect of our client's website in detail with competitors and keywords that are to be targeted. We also analyze website users search patterns and draft and implement a strategy accordingly that involves both On-page and Off-page optimization. We create measurable marketing campaigns that will track every lead that will be a click or call so that you know where your dollars are being spent.
SEO Services we offer:
Competitor analysis, anchor text analysis and article submission
Submission to search engine and directory submission.
Building link, ink popularity analysis, periodic reporting and site maintenance
Keyword research, content optimization and meta tags optimization
Title tags generation, sitemap generation, ALT tags optimization and hyperlink optimization
Website friendliness, W3C validation and linking structure
We are certain in becoming partners for our client's growth. We not only focus on generating the traffic for our client's website but also strive in generating leads and sales.