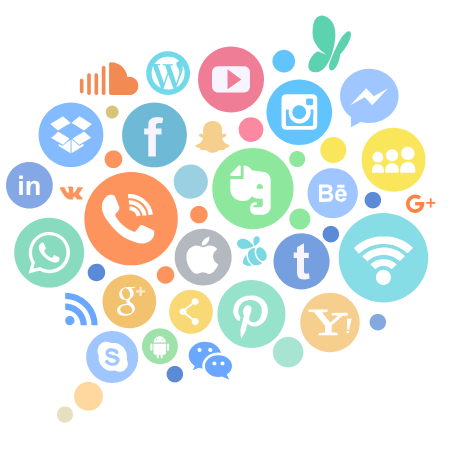 Do you want your website to create a buzz on every social media platform? With advanced marketing techniques we will make it happen.
smartData SMO services grants your website a wider reach
Today with the majority of target audiences flocked on social media platforms it is important that you focus on promoting your business products by using social media platforms like Facebook, Instagram, YouTube, Google+, Twitter, LinkedIn, and Pinterest. smartData's social media optimization service's helps you design a unique aura of your business in such a way that it becomes a buzz feed on major social media platforms. Our services are dedicated and focused to increase your brand awareness and generate publicity for your brand. We make sure that the strategies we generate include your brand in chatters.
Are you thinking 'Why smartData?' Let's make it simple for you:
We specialize in creating customized SMO Services using the latest Social Media Marketing strategies that target customers on a variety of Social Networks.
Our expert team can navigate the most complicated nuances of various Social Media platforms so that we offer you a better Brand Awareness, augment your brand recognition and attract more customers with sharing RSS feeds, tweeting, commenting on forums, incorporating Flickr photo slides and YouTube videos into some popular online communities.
The entire campaign we create for you is closely monitored to help it reach its optimum potential and remain within ethical boundaries.
With us, you can eventually raise your brand's awareness on numerous Social media platforms while ensuring quality service with ethical techniques.