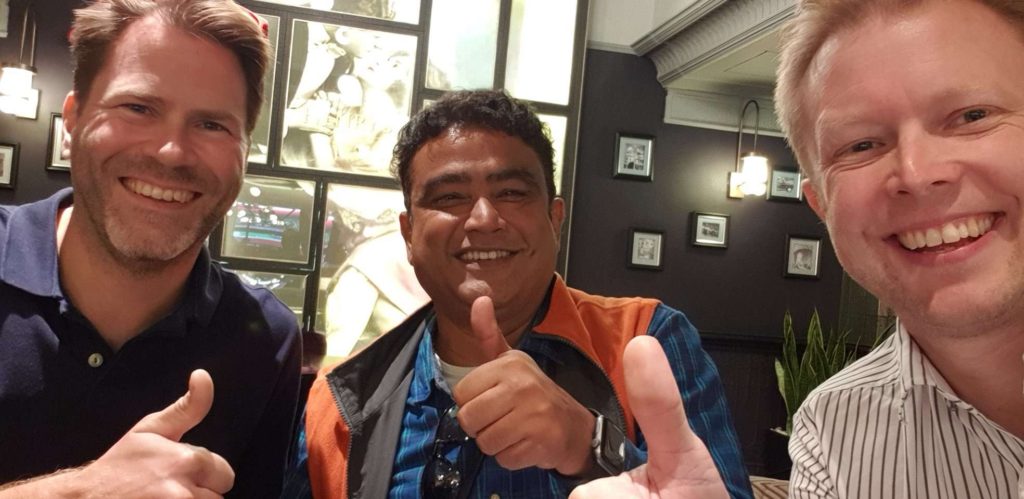 Building a strong network through global partnerships Scaling for the future together elsewhere AB and smartData Enterprises.
We are delighted to announce that we have formed alliances with Elsewhere AB, a leading technology company in Nordic countries, providing solutions to complex business problems. Our partnership enables us to fill the skill gap in emerging markets of Europe and help in better coordination through cultural understanding and the right use of emerging technologies.
Authenticity, compassion and integrity are the common thread of values holding us together. Collectively we have experience of 45 years in the software business space and together we strive to widen our marketplace visibility and customer reach.
Mattias Jacobsson, CEO, Elsewhere AB: "The major problem has been in finding good skills, it has really held us back. We started working with smartData 2015 and we have since then found a great way to deliver software projects and to fill our gap in software engineers." Ajay Tewari, CEO , smartData Enterprises Ltd:"While working with clients in the European market we felt a strong need for a business representative who knew the industry and spoke the language. It was then in 2015, where we connected with Elsewhere AB and this client-provider relationship has now successfully transformed into a partnership. We have wonderful complementary skills and am sure this relationship will give three way dividends - first and foremost to our customers and then to Elsewhere AB and smartData - we are very excited to get this on the roll now."
About Elsewhere AB
Elsewhere started off (1999) by offering software that connected federations of sports with the athletes. By then the digitalisation was just in its infancy and ever since they have delivered applications for desktop, websites and mobile apps. Elsewhere is now a project management heavy company with great experience in concept development.
Since our partnership in September 2019, we have successfully executed enterprise level projects and have been able to deliver an impact in the markets through quality work.