smartData has a complete approach to all risks for business continuity making plans and disaster control, consisting of a response plan for the covid-19 pandemic. We are maintaining strong and healthy relations with our customers by providing 24*7 technical support. Rapidly enabling work from home with increased security controls through the VPN server ensured business continuity for all of our customers in this pandemic situation. To ensure our dedication towards 3C'S, we are continuously connecting with our customers through video conferencing and other virtual live interaction tools to meet up their business requirements. Some of the interactions which need to be mention are:
smartData Dehradun, September 2021
CSR to Building Dreams Foundation
With the thought of enhancing the quality of life of kids of humble backgrounds, our support to Building Dreams Foundation NGO in Dehradun is a step towards creating a strong business with the initiative of making a better world. Extendinh help in changing their lives with a positive return to resume their lives as independent and productive beings.
smartData org wide , September 2021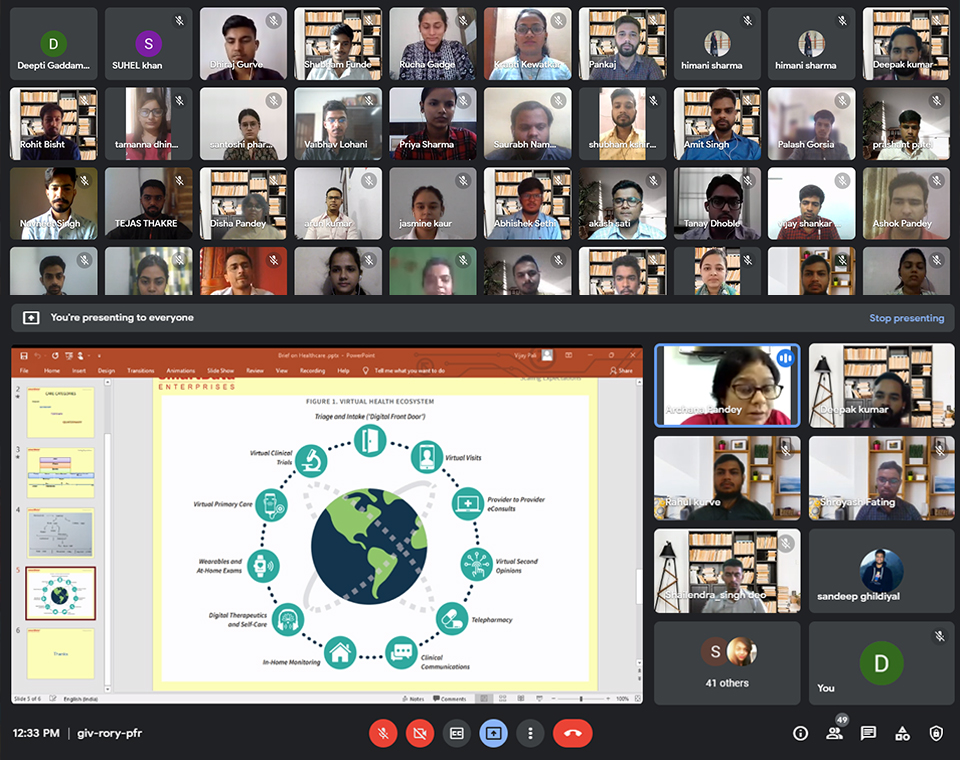 Healthcare Training
Learning new skills and expanding #smarTians knowledge plays a key part in driving personal and professional growth in a consistent way. #NewsmartData this year focusing more on emerging changes and technology up-gradation. As part of continuous employee engagement – series of Healthcare training programs was conducted to upskill the workforce.
smartData Mohali, August 2021
CSR Contribution to NGO Gur Aasra
By serving those around you, you acquire a special sense of mission. In continuation of supporting the community in different ways, smartData Enterprises took one more step forward to support NGO Gur Aasra at Mohali. Extending our help to homeless and needy children, orphans, widows & old. Our strong initiatives to help their campaigns as always, resulted in a monetary contribution to make society a better place to live for all.
smartData Org-Wide, August 2021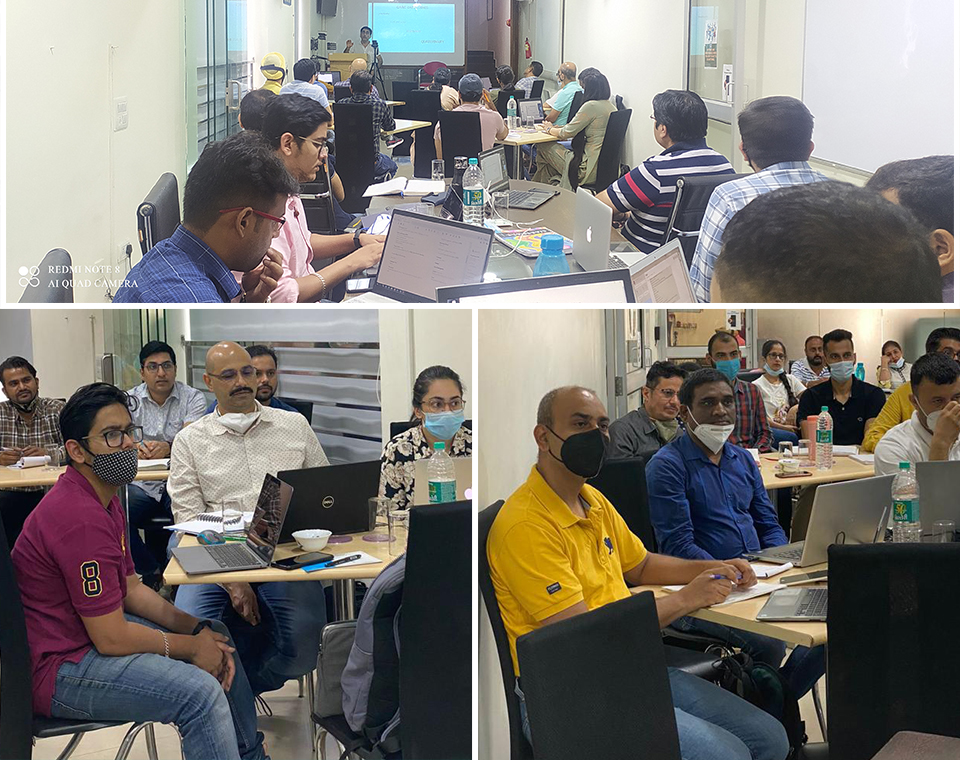 Healthcare Conclave 2021
Healthcare conclave with an onsite/remote 2-day intense session conducted directly under our CEO for professionals & business development teams. The agenda of the conclave was to discuss ways and means to further improve our HC practice primarily in terms of customer experience #CX to healthcare providers, caregivers, patients, as well as policy-makers, who are seeking effective and efficient means to provide and access healthcare services.
smartData Org-Wide, August 2021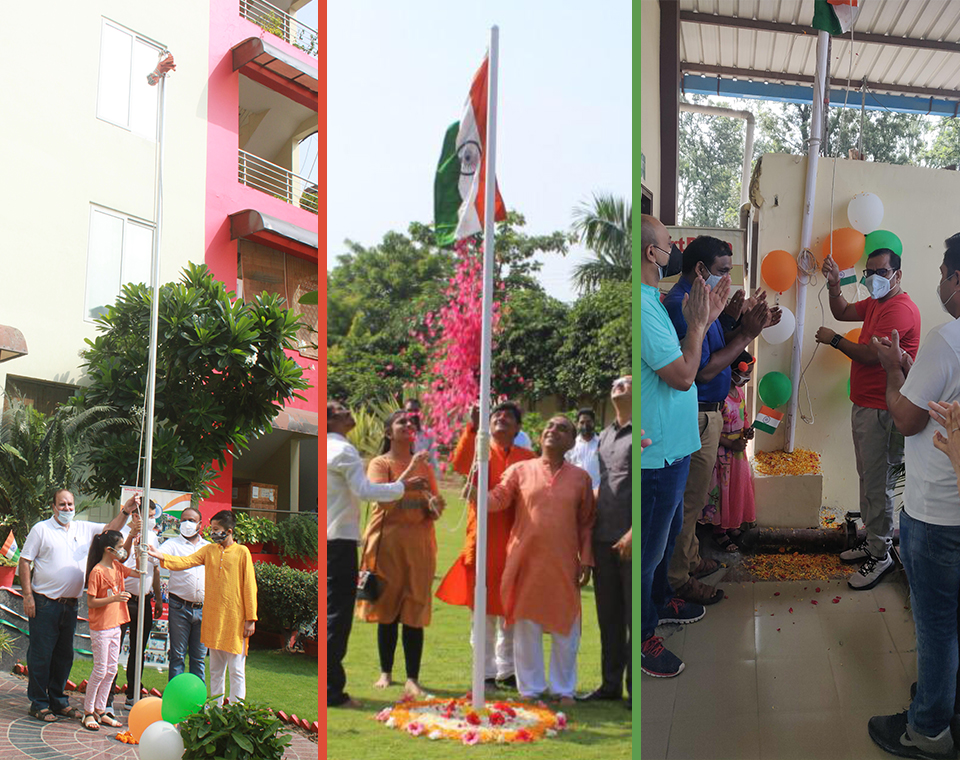 Independence Day Celebrations
Independence Day in India is observed fervently in the country and at smartData Enterprises. This year, too, the festivities were noteworthy as India commemorated its 75th Independence Day, celebrated in all 3 locations keeping in mind the safety of the smarTians, virtual sessions on social media organized for all smarTians to witness the flag hoisting ceremony accompanied by a sweet distribution to the less privileged.
smartData Dehradun, August 2021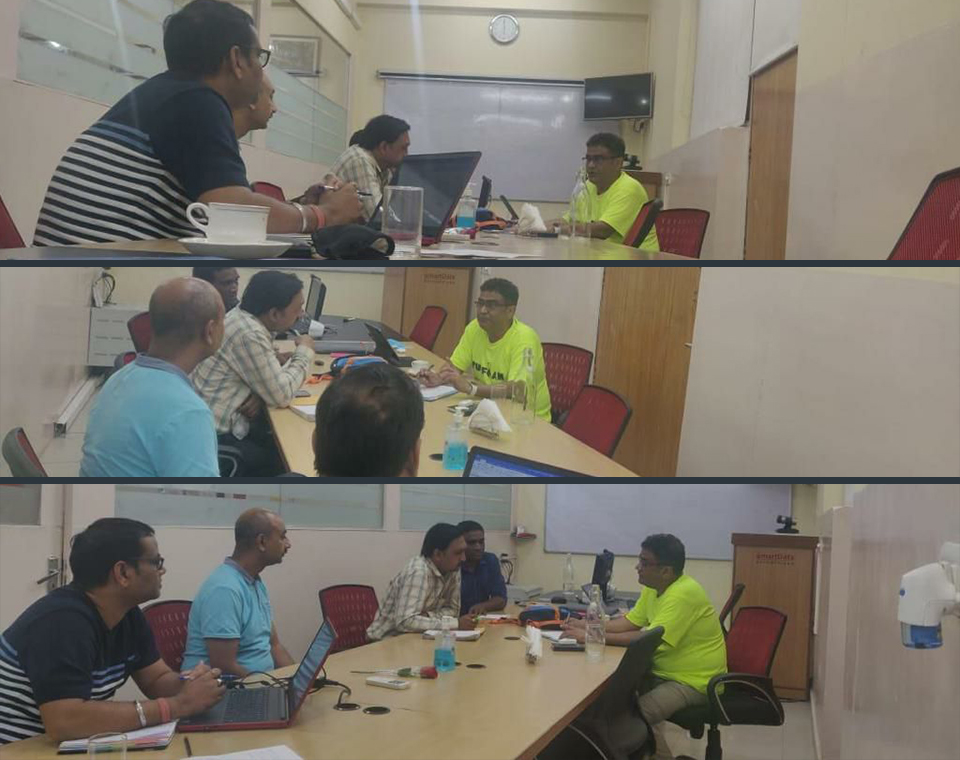 Branch Visit
Inter-organizational visits are a fantastic way of knowing what a functional day involves. Team meetings, client calls, observing deliveries closely, monitoring processes, effective workflow, understanding theoretical and practical implications while promulgating knowledge transfer are some of the important factors included.
smartData Org-Wide, August 2021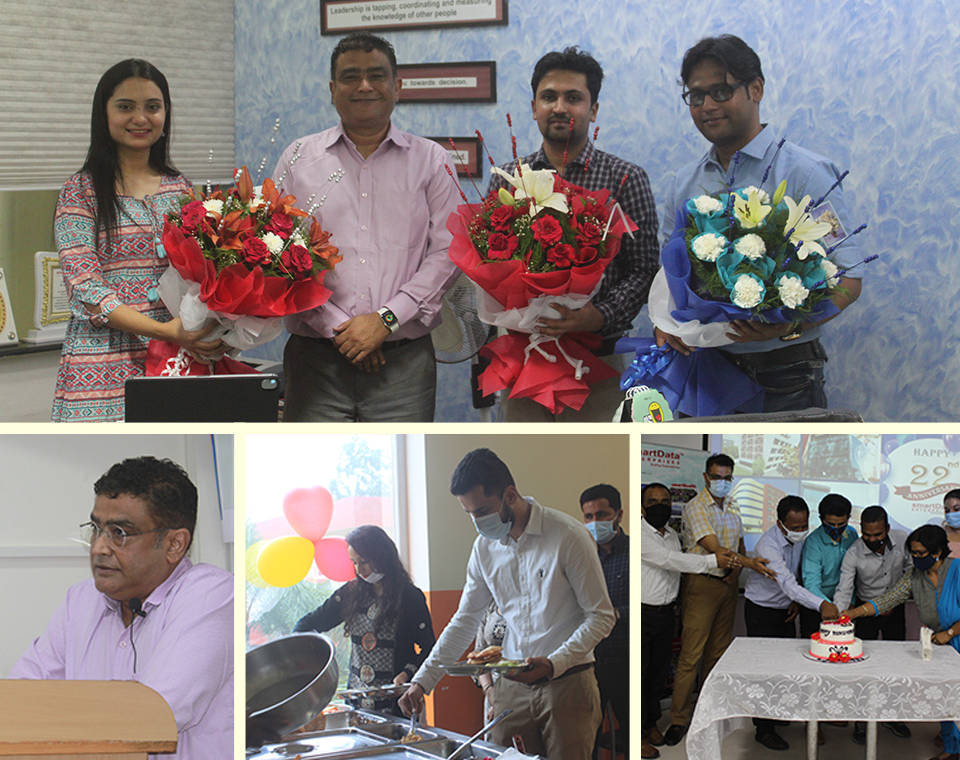 22nd Anniversary Celebrations
It was on 03rd August 1999, when we started from a small office but with a big vision. Every year we celebrate this day of our long and successful journey. This year too we commemorated the very day worshiping the almighty. Celebrations across all three locations started with CEO address followed by a lunch treat to smarTians.
smartData Org-Wide, July 2021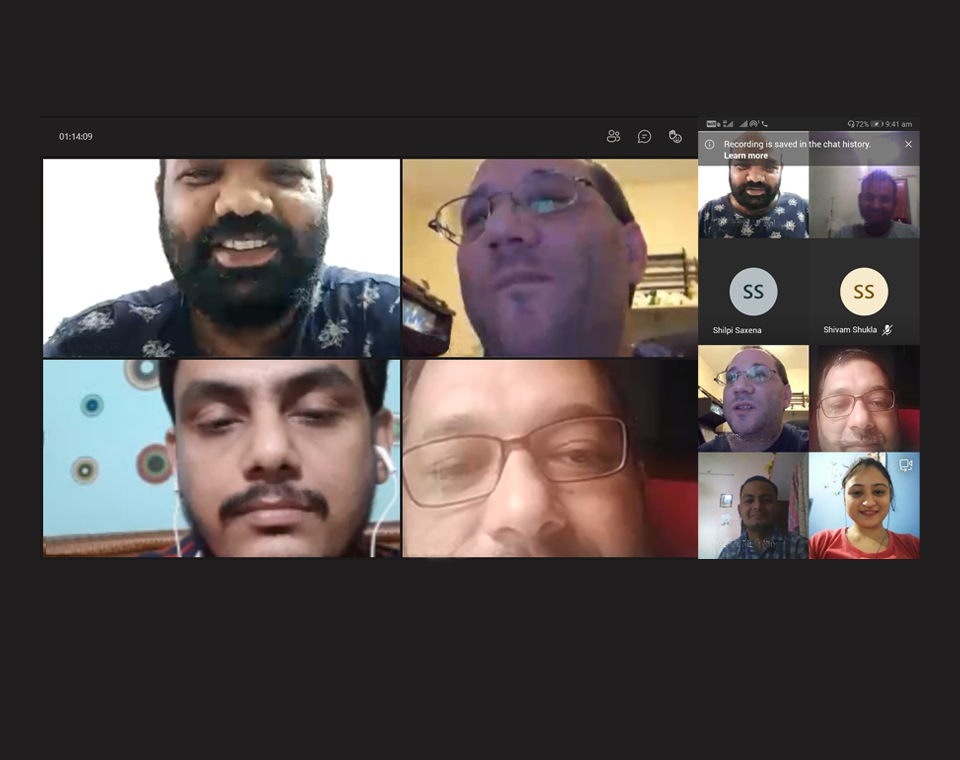 Client Interaction- Core Understanding of Business Model
Client meets are pivotal not only in building trust but in nurturing & developing strong collaborative working relationships with multiple clientele. The motive of the meeting was to discuss the multiple projects running and prioritize the upcoming tasks. Client interaction with the whole team was to get insights into the project development milestone and to make them understand the entire business system.
smartData Org-Wide, July 2021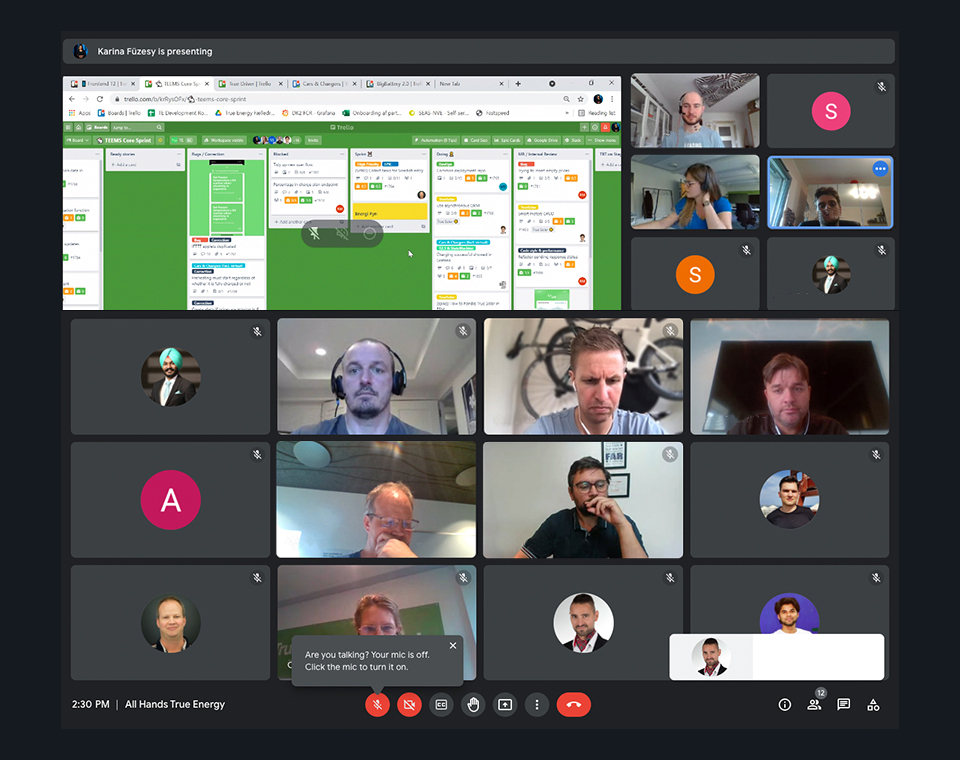 Client Virtual Meet:Building Market Focus
The agenda of the online meet with our esteem client was to share end to end approach that covers everything from strategic design to final solutions and enhance easier and sustainable solutions to expand client business. Such virtual interactions are examples of our work culture focusing on the 3B's i.e.' BigCollaboration', 'BigCommunication', and 'BigThinking' to provide deep business understanding.