One of the greatest challenges of a prosthetic limb is to be able to make it move like a natural limb. Even with electromyography, which is the current process for an artificial limb, only partial control is obtained, and the movement is not as smooth as an original limb.
In a research at MIT, it is believed that by using small magnetic beads that are placed into muscle tissues the control can be much better. This new strategy is called megnetomicrometry and it has already provided faster and accurate measurement in animals and is hoping to be adopted with amputation soon.
With the help of EMG, the brain's signal to the muscle is recorded whereas the actual movement of the muscle isn't and that's what magnetomicrometry will help. By measuring the magnets movement, the speed of the muscles can be kept in check and greater control over the prosthetics can be attained.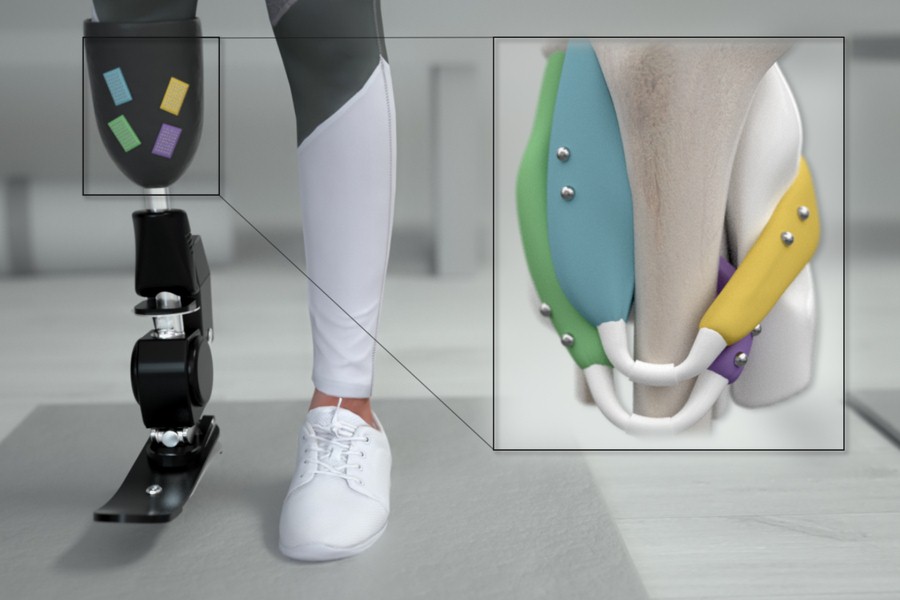 Source: MIT review
MM with the help of a technique called functional electrical stimulation will improve muscle control and eventually will be able to provide mobility to patients with spinal cord injuries.
The biggest advantage of MM is longevity without invasion. The beads could stay in the muscle for a lifetime without any need for replacement.
Magnetomicrometry will be a huge game-changer in making prosthetics much closer to an actual limb. This will make it easier for people to feel control over their bodies and go about in their usual daily lives. It is a great advancement in the healthcare industry and the researchers are hopeful for its integration to happen sooner than later.