smartData Freedom Week Celebration 2022: Let's Honor the Nation
The day 15th August is of great importance worldwide and a mark of imperialism in India. Now we are celebrating 75 years of independence which is an honorable moment for every citizen. This special day honors the sacrifices of our great freedom fighters who sacrificed themself for the nation.
To remind the sacrifices and memorable moments of freedom, our organization celebrates Freedom week every year with the same excitement and energy. It represents the time to regroup and gather strength among people. This freedom week emphasizes the teaching of the country's origin and also embraces diversity to treat everyone in the same manner.
Here we will highlight the glimpse of 7.5 days of freedom week celebration in smartData. The higher authority and the employees are fully excited to be part of various activities performed during these days. Every year at smartData when freedom week is announced, smarTians gear up to participate in various activities that symbolizes the sacrifices and a proud nation with rich diversity and culture.
Freedom week is conducted from 8th August to 15th August in order to symbolize our rich culture. Here we start with the activities performed during freedom week.
Day 1: Quiz Competition
The first activity performed in freedom week is a Quiz competition, It is a contest in which participants' knowledge is tested by framing some set of questions on various topics. This competition is held in teams to prove their intelligence and ability to guess the answers quickly.
Day 2: Drawing Competition
Well, it's a day to showcase your designs and paintings. We form three teams in this competition and the target is to create a poster for independence day. Each team come up with innovative ideas and give their best. This competition unites a team to form a creative art with keeping in mind our culture and diversity.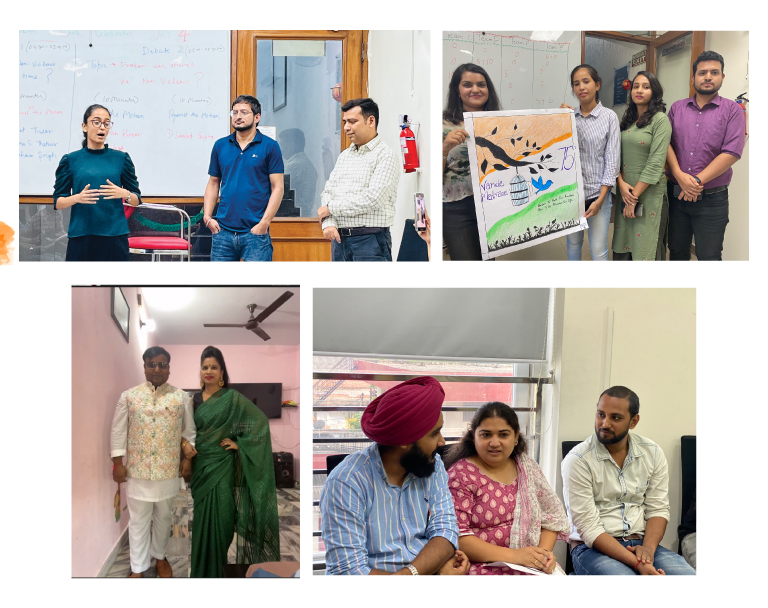 Day 3: Debate Competition (For & Against)
This day empowers the team spirit and a voice raised on their opinions. It helps employees to come forward and share their views related to the topic. The topic is freedom and independence which highlights the golden moments when our leaders sacrifice their lives for the sake of the nation.
Day 4: Extempore Competition
This day is different from other days. The employees have to showcase their talents by thinking out of the box. It is the best platform to enhance communication skills and time management. They have to conclude their talent in words in front of their teammates. No prior preparation is allowed.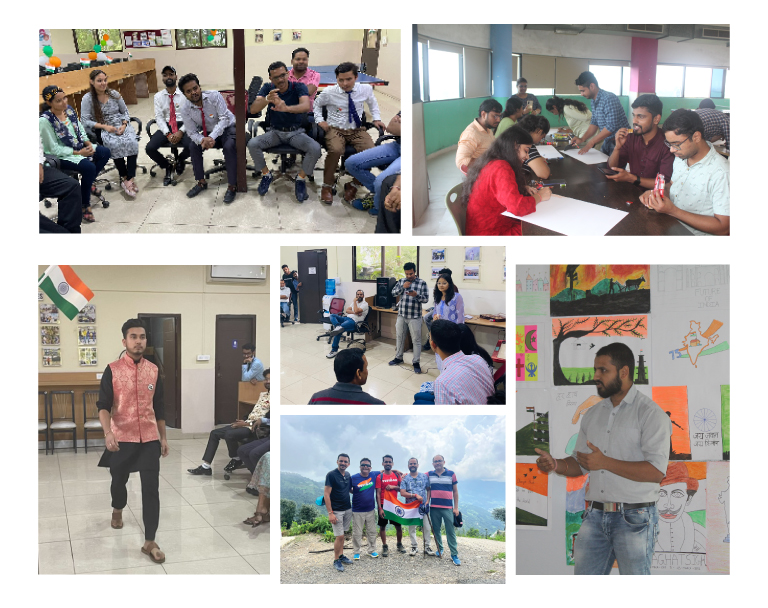 Day 5: Dress Competition
It's a colourful theme to respect our flag and dress yourself according to the three colours that symbolized the struggle and sacrifices. It gives chance to smarTians to come in three tricolours of our flag to empower the independence day and showcase their outfits.
Day 6: Couple Ramp Walk
The couple has to dress with tri colours outfits to showcase their talent to be the best couple of the freedom week. This day depicts unity in diversity & Indian culture. The best couple will be rewarded with gifts.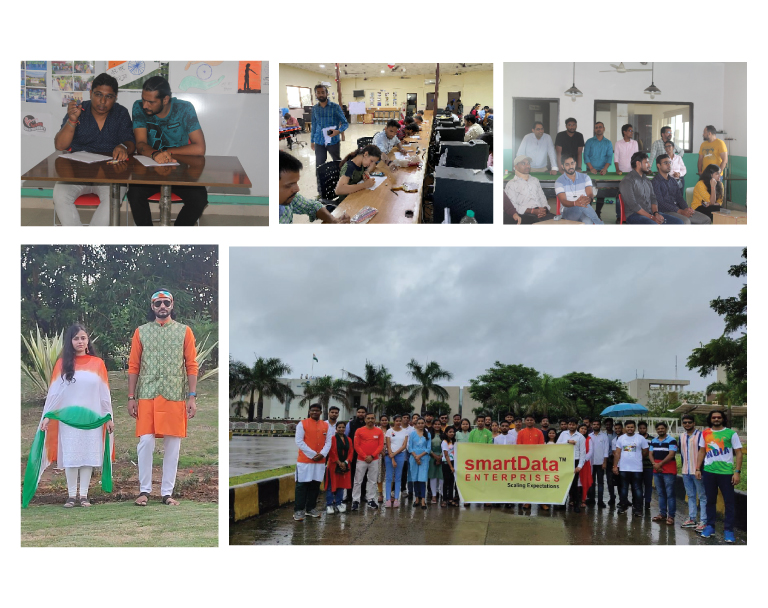 Day 7: Walk/Run/Bike rally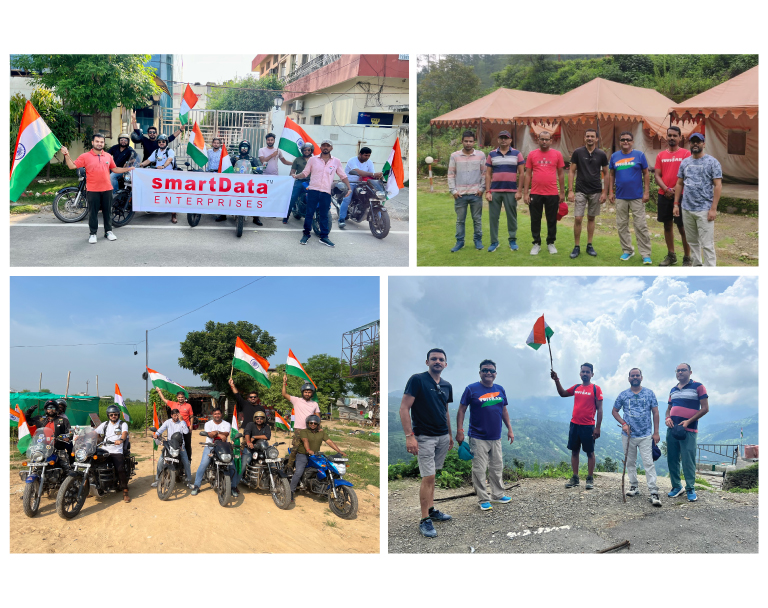 Our way of celebrating independence day comes with a motive of fitness, healthy living &creating awareness among the youth. We perform various activities in Mohali, Nagpur and Dehradun to symbolize our proud nation and freedom. The 5km walkathon is conducted by the smarTians of the Nagpur branch. In Dehradun, on the occasion of independence day, smarTians trek around 75Km from Dubri Goan near Maldevta to Surkanda Mata mandir via kaddukhal was initiated by our CEO. In continuation of the freedom week, the Tiranga bike rally of 75 km from Shivalik Tower to K Tower is conducted in Mohali. These activities is performed to show our gratitude toward our national flag.
Last but not least, the day is celebrated with honor all over the world, i.e Independence Day which is started by flag hosting early in the morning. The higher authority of the smartData and the team of smarTians honour the day by hosting the flag with respect and dignity. It signifies the rise of a new nation and one more year of happiness and enjoying freedom.