Designing, developing and managing employee fitness programs in workplace settings is one of our core competencies. Our expertise ensures that both our corporate health goals, as well as individual employee needs, are met.
smartData Org-Wide, March 2020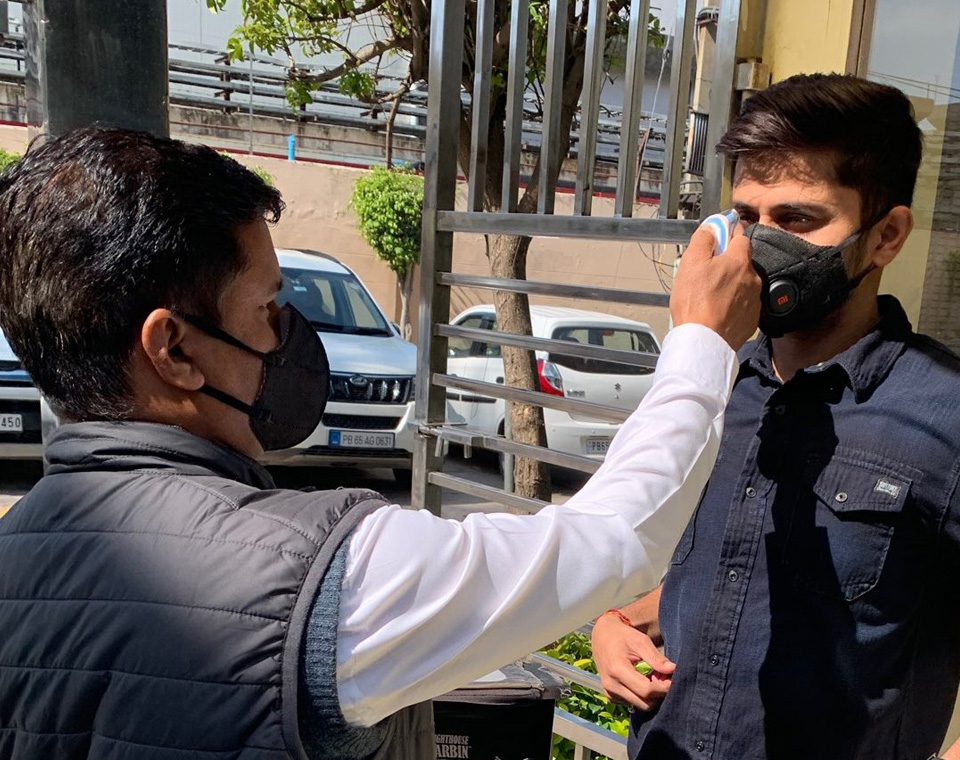 Preventive Measures
Following preventive safety measures to prevent the spread of coronavirus after its outbreak, many initiatives like antivirus & antibacterial treatment and use of infrared thermometer for temperature monitoring of smarTians are being executed. Protection measures have been taken for the Safety of smarTians to fight against the COVID19.
smartData Mohali, February 2020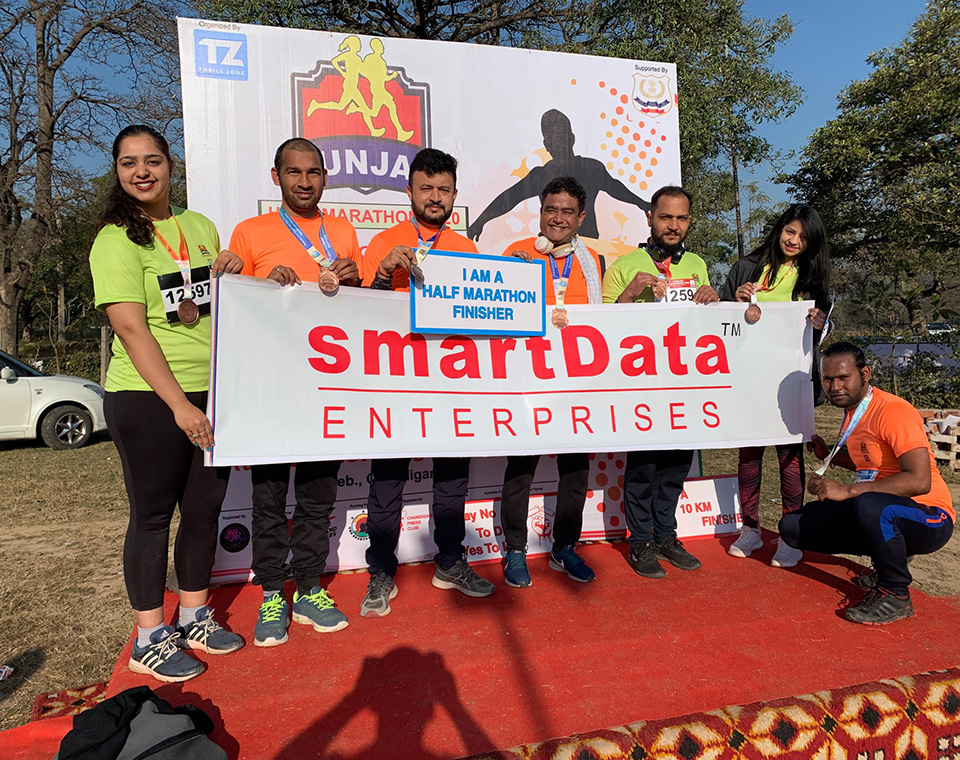 Punjab Half Marathon
Fitness has always been a priority at smartData. Our audacious seven smarTians from Mohali branch participated in the 'Feb: Punjab Half Marathon 2020' along with many other contestants. Out of these seven, four smarTians successfully completed the utmost run of 21kms, one smarTian the run of 10kms while the other two the run for 5kms.
smartData Nagpur, February 2020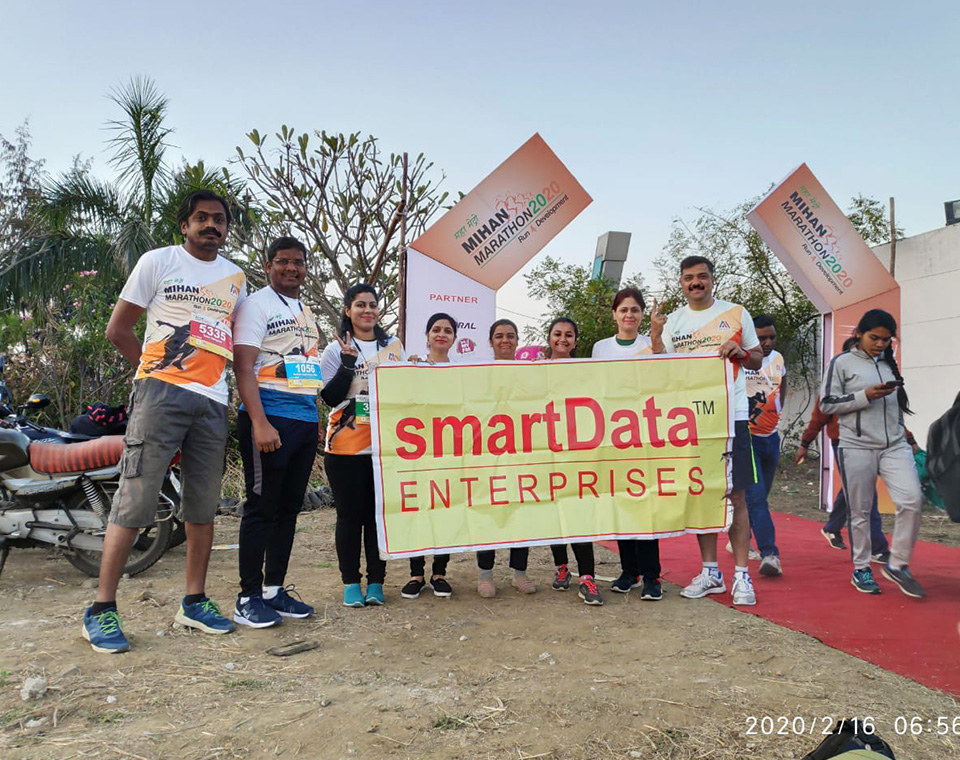 Mihan Marathon
Walkathons & Marathons are purpose-driven events for our smarTian brigade with opportunities to learn, discuss & understand a broader vision of our mission altogether. Believing in our fitness mantra: Learn Burn Earn, smarTians from Nagpur participated in the Mihan Marathon testing their strength of running to the distance of 3KM, 5KM, and 10KM.
smartData Nagpur, January 2020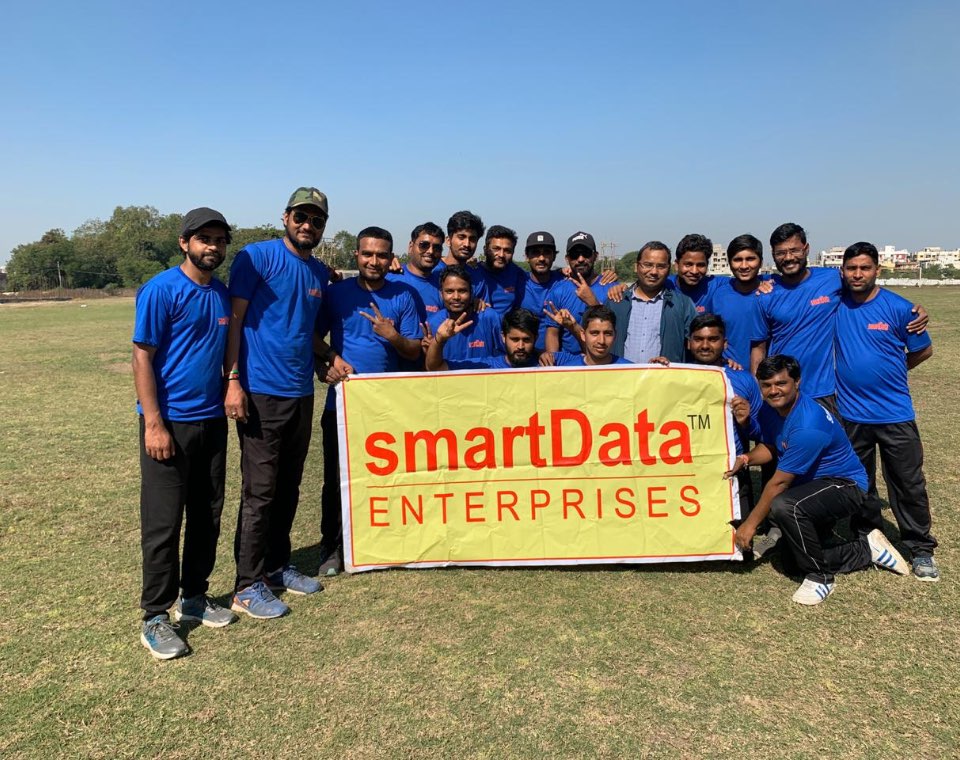 IT Cricket Cup
The Game of Cricket is deep-rooted into all our professionals heart and participating at the IT cricket cup held at Nagpur demonstrates the same. Testing themselves to compete with same enthusiasm and passion, their engagement and challenging other 29 IT companies in this league is a win in itself.
smartData Mohali, December 2019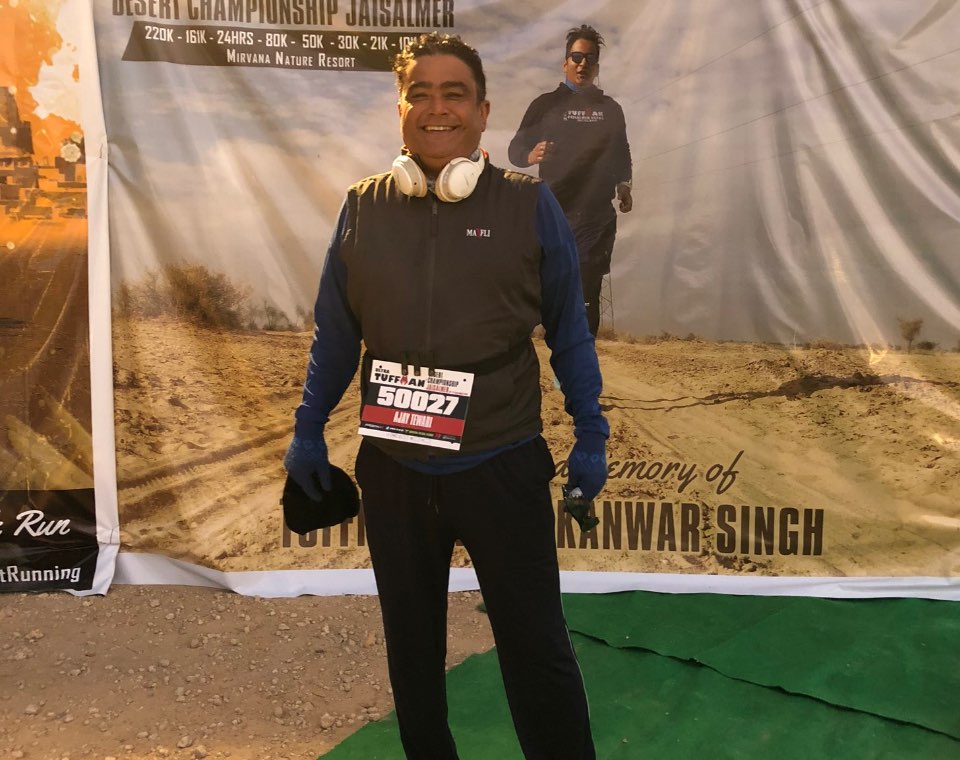 Tuffman: Dec
The Ultra Tuffman Desert Championship and Half Marathon held at Jaisalmer was the 4th edition of India's most testing sand pile ultra-run in 'The Great Indian Thar Desert' challenge accepted by our CEO Mr. Ajay Tewari. Fostering our fitness mantra and an inspiration for many, he successfully completed 50kms in 7hrs 51 mins.
smartData Dehradun, December 2019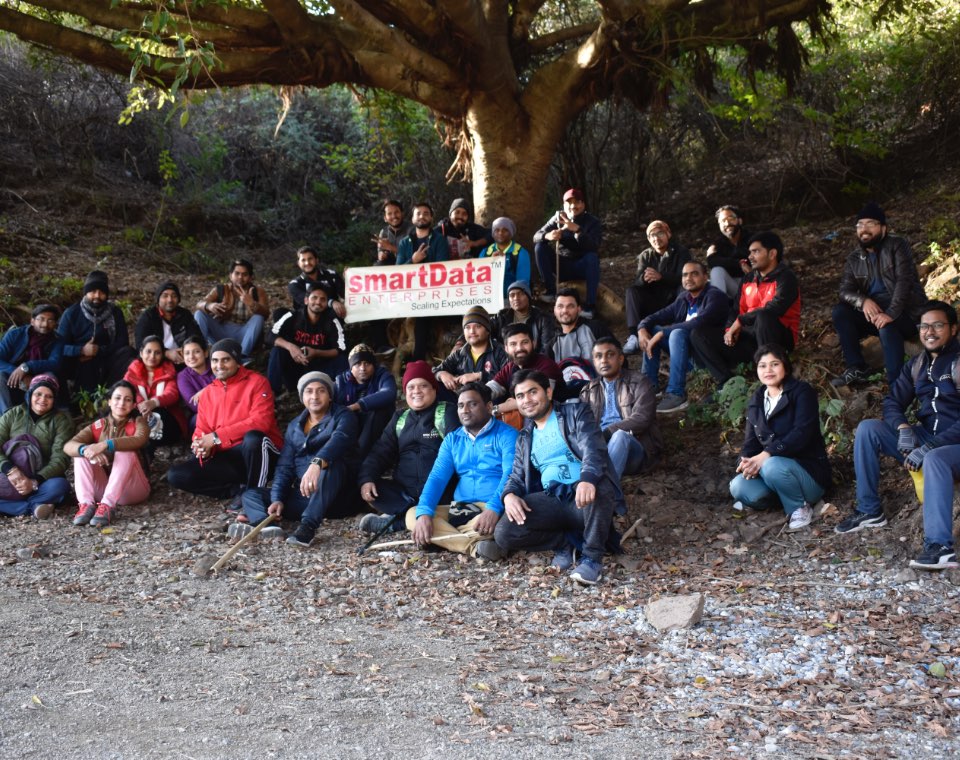 Maldevta Trek
Trekking and exploring brings in new spark in one's life. It teaches one to slow down, breathe and take in more of your surroundings, among other life lessons. Keeping in line with our smarTian spirit of learning through adventures, a 15 km trek to Maldevta was initiated by Dehradun branch in which a total of 45 smarTians actively participated.
smartData Mohali, December 2019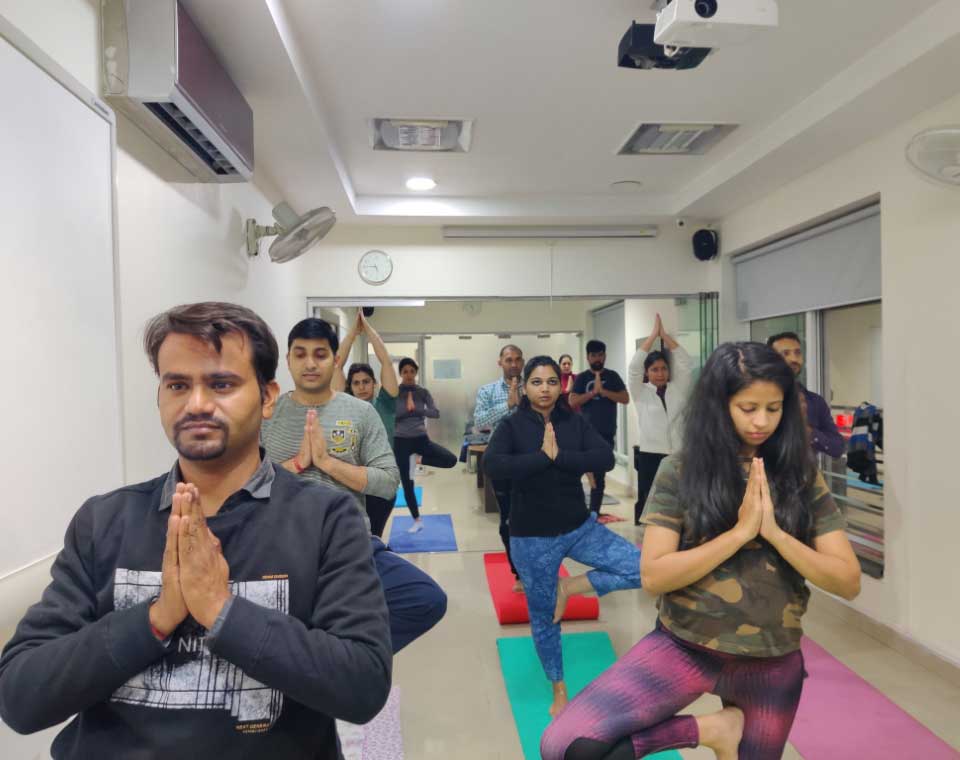 Flexibility & Strength Enhancement
The purpose of doing 'asana's' is to keep the body steady and easy for the meditation practice that prepares one to gain mastery of the thought patterns of the mind so that self-realization can be experienced. With our new advanced courses our professionals have come out with greater strength, awareness and harmony in both their mind and body.
smartData Mohali, November 2019
Tuffman Challenge: Nov
Our CEO Mr. Ajay Tewari and Sr. Director Col. Munish Bhanot challenged themselves to the extreme at the Tuffman Kasauli Hills Half Marathon where they completed 21.5km in 170 mins and 10km in 86mins respectively on a course with mix of paved and unpaved road through mist, scenic hills beauty, and local villages in shivering cold.
smartData Nagpur, October 2019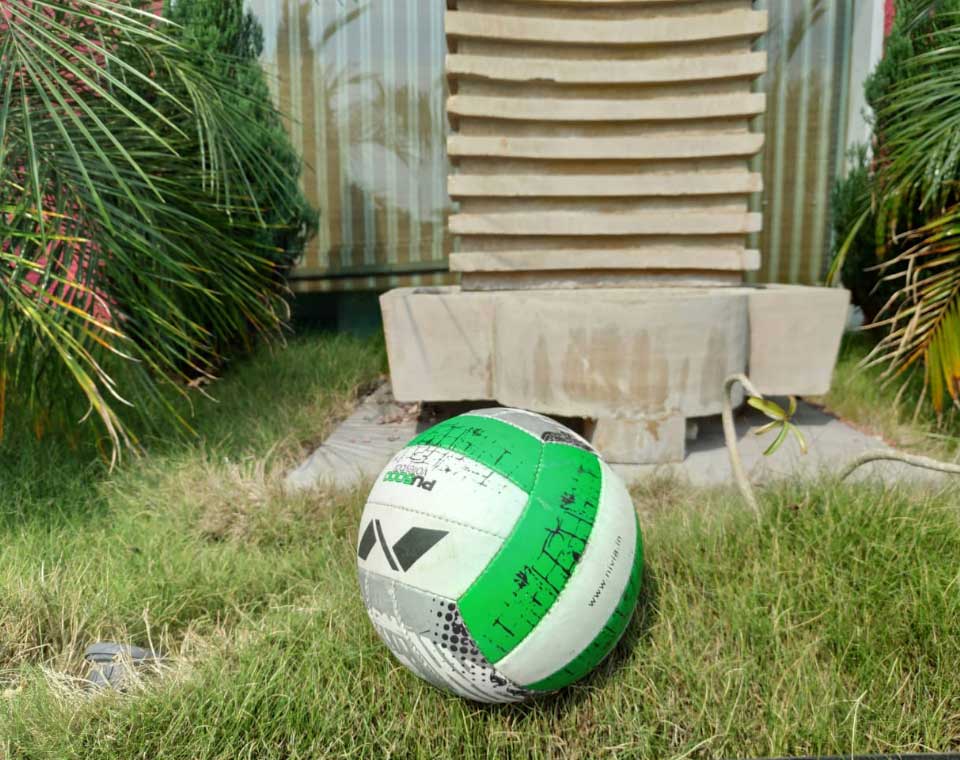 Volley Ball Matches
Investing time and effort into making the workplace a more enjoyable place has tangible positive benefits for employees, teams, and organization. Happy smarTians are healthier. To continue to breed creativity & productivity and reduce stress and anxiety, volleyball matches are regularly played among smarTians at Fuji Tower, Nagpur.