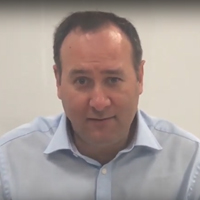 Ben Rebbeck
Executive Director First Advisors
We have clients throughout Australia, New Zealand and Asia. smartData is the number one company so far which has understood our business needs. We searched for partners who could come up with solutions and smartData very successfully partnering and provided the solutions we were looking for. I am very proud that we continue to expand that relationship with them in different areas. I really appreciate smartData for understanding the businesses for global prices, demonstrating market needs. smartData culture is very smart, strong service oriented culture. I strongly recommend anyone to work with smartData.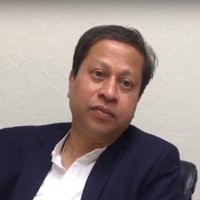 Rabi Chakraborty
President and CEO: SAS IOTIED
Working with smartData for nearly two years now, we have some healthcare applications, actually we started building the application with them. They were the first one to prototype it and then started off the ground and then built it for nearly two years now. We are further expanding and do more development with them. Excellent company, good people, good quality resource, excellent deep healthcare background so it takes much less time to tell them what they need to do. I would definitely recommend anybody to try them out.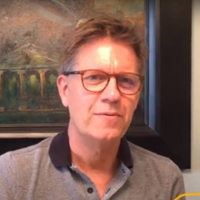 Gary DePew
CEO, FarmaClub
We are working with smartData in Healthcare space to mobile application, web backend. It's been going very well. We started with a small project, looking forward now to a phase 4 and continuing to work with smartData with the team there; designers . Looking forward to have a successful relationship.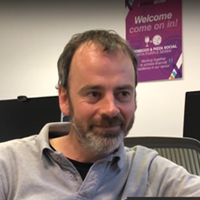 Stuart Nicolle
Director at Purple Seven
We have had a great experience with smartData. In 2006-07, we needed some development work really quickly, that's when we found smartData, they helped solve our problems, and acted as catalyst for us to think about utilizing outsource developers more prominently. We had a very positive experience, with a great product using new technologies. Dedicated and hardworking guys. Committed and helpful. I am very very happy with smartData.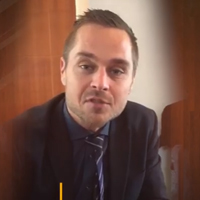 Daniel
Bunker Trust
We've been working together with smartData for almost two and a half years and it's been absolutely a pleasure working with them. Extremely skilled developers based out of India, with good communication and very good ideas, possess knowledge about my industry which is the shipping industry. So all and all couldn't be more pleased with the performance of the team and we have a lot of new development ideas and things going on for the coming years. So we really look forward to working with smartData going forward as well.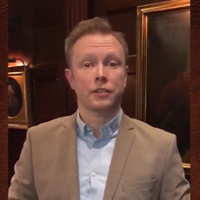 Matthias
CEO, Eventry
We have been using smartData for quite a few years and are really happy with the products and all the friendly stuff .We are planning to work with them for several years. If you're going to do some software development, I can really advice you to use smartData and I really recommend them for all kind of software products actually.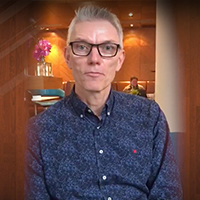 Robert Brunn
CEO & Founder Virtualn'Go
We chose smartData as it was recommended by a friend in Spain who had also worked with smartData. He said that there are many companies in India but if you want to succeed go with them and that's what I did. Untill now the experience is very positive and I am very happy to work with smartData and would like to recommend them to anyone who wants to develop.
Patrik Wreeby
Cybemed AB
smartData's development team is very much skilled to support us end-to-end. From articulating business functional understanding and technical design through application delivery. We value the strong and positive relationship we have built with the smartData.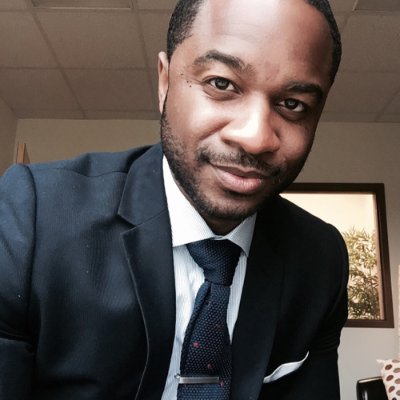 Trinity Manning
Once Logix
The visit to sD office has been amazing. We felt very welcomed and the meetings were incredibly productive. We have been welcomed like family and enjoyed our visit. We look forward to seeing you all again soon and plan more meetings with the team.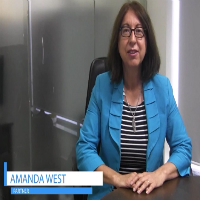 Amanda West
Merlin Consultancy
We only knew what we wanted the end product to be able to do. They took our concept and shepherded us through the entire process. The strength of this organization is not only their expertise, but it is also their deep commitment to client satisfaction. By using a team approach, actively listening to our feedback and staying in constant communication, our software exceeded our expectations. We return to them each time a project arises, knowing it will be done right and on time.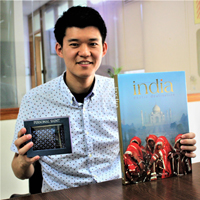 Kawasaki Fumitake
El Soul Inc
I came to smartData from Japan with a motive of collaboration and partnership. Team smartData introduced me to a variety of technologies like AI, ML and many more. Since I have been always looking for new technology and smartData people already have done so much in these fields. I am really surprised to see a big team so well skilled and equipped.
Gary Comstock
Verdico Solutions
We approached smartData to develop a highly technical, innovative and challenging application to automate our business process. smartData's talented group of programmers and friendly support staff provided an unmatched industry expertise. A level of creativity and technological hard to come across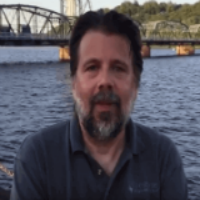 John Kraft
BlueStone
Our business application development project was executed with a high degree of professionalism and technical expertise. We would be happy to work with smartData again and we hope the opportunity presents itself.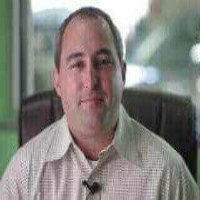 Adam Korngold
Waves Car Wash
Working with smartData has been great. The developers are fantastic and can get anything done. After becoming a customer for their web development. A truly great company shows its character when the challenges present themselves and truly great projects are never without challenges. If you are wondering who to hire for your next software project, look no further. Simply put, these guys rock.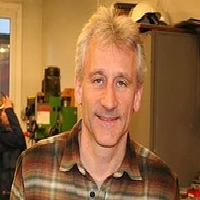 John Bonardelli
Nesting Safe AS
smartData have been a very attentive development company. They have continued to surpass our expectations in delivery, management, communications, and planning. We have been impressed with their can-do attitude, with no request too small or too big. We have felt throughout this project as partners, running a solid team between both parties. I look forward to a strong partner in our growth strategy with smartData. I am delighted that they met and confirmed the reasons why we chose this company above others during our project.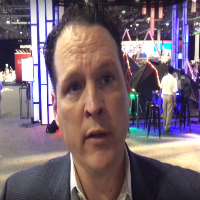 Jason Battles
Fortaleza
smartData have been a very attentive development company. They have continued to surpass our expectations in delivery, management, communications, and planning. We have been impressed with their can-do attitude, with no request too small or too big. We have felt throughout this project as partners, running a solid team between both parties.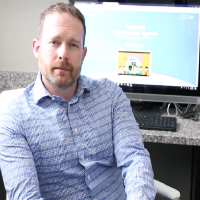 Ryan Pegram
Pegram Insurance Group Inc
Our experience of working with SmartData Inc. has been an awesome experience. We have seen complex task made so simple by the team, and they received enormous supported throughout development in multiple phases.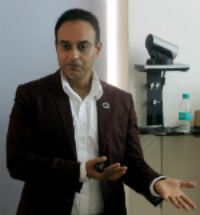 BTIS Inc
BTIS Inc
Just want to thank smartData's team for their work over the past few months in completing phase 1.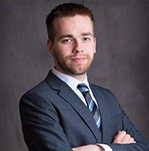 Trenton Johnson
Schedule It LLC
What a wonderful team! smartData has shown us strong capabilities and understanding of our business requirements. They are a great team to work with. I am glad that I found smartData. Can't wait to return!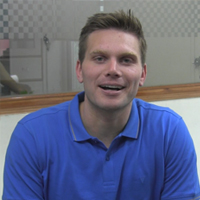 Steven McCall
I Alleva Corp.
Doing business with your smartData has been a true pleasure for us. We have been impressed with the quality and professional approach their company has offered us over the last 4 years. smartData was able to quickly identify our company's needs and swiftly develop our systems. We are extremely satisfied with the product, their service. The commitment of their Staff and their professionalism has been a leading factor in our success and relationship. Keep up the good work smartData.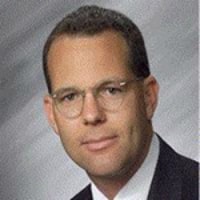 Bryan Steele
Lingua Galaxiae
I could not be happier with my decision to select and work with smartData as my technology business consultant. I was amazed at their ability to quickly build an understanding of the business tech requirement. Development went very smoothly, accurate milestones were built into our plans and regular communications over calls kept us on track. Rather than a technology partner, I consider them a business partner. Their understanding of the big picture helped in so many ways.