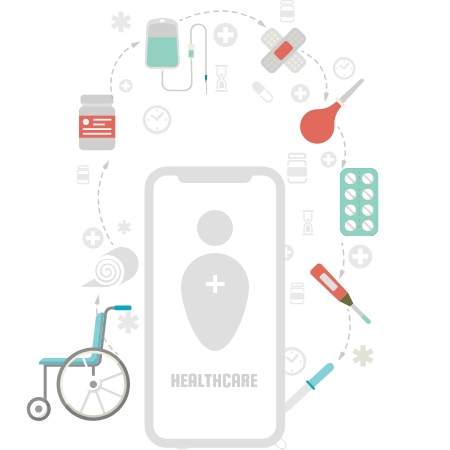 Homecare services play an important role in this world of uncertainty where people are too busy with their everyday work and are not able to look after their loved ones. This need has given grounds to develop innovative homecare solutions like help with daily activities such as dressing and bathing, assistance while safely managing tasks around the house, companionship therapy and rehabilitative services, short and long-term nursing care for an illness, disease, and disability- including tracheostomy and ventilator care.
With rising need smartData has come into play and is partnering with new ideas to create solutions to support the HomeCare industry.
A range of HomeCare solutions created are:
Performance management platform, empowering agencies to prove what they promise
Practice management solution to provide services to autism patients
Assisted Daycare living applications
Solutions to keep track of care giver and tool for homecare agencies to manage episode of care for patients
Platform for connecting physicians to patients and scheduling appointment.
Mobile applications for push-notification and real time alerts for patient as well as care-giver with notes keeping
Platform for both skilled and non-skilled caregivers
We offer practical, real-world solutions for nurses and field clinicians on the front lines of home health and hospice and have extensive experience in developing scheduling, invoicing, payroll, customer relationship management solutions at low client rates. Our team is always learning and looking into new prospective of developing solutions according to the requirements of our clients to offer them the best homecare solutions.