The electronic information and telecommunication technologies have enhanced healthcare, public health, and health education delivery at diverse corners of the world.
smartHealth
is replacing the traditional methods of medical service delivery with remote consultation and monitoring.
With advancements in software technologies and device compatibilities, healthcare professionals are able to deliver faster and efficient services and not to mention, patients are leveraging the best consultation from anywhere and at any time they need. Understanding the needs of healthcare providers, smartData has developed smartTelehealth, an in-house SaaS-based solution that can be customized as per the needs of the providers.
smartTelehealth software encompasses the latest technologies and security compliances to provide virtual medical care services in a secured environment.
Features
SaaS-based architecture
Advanced search features
Appointment booking & scheduling
Video consultation
Advanced provider portal
Dynamic SOAP notes
Messages & communication
Healthcare system integration
We design your business needs of smartTelehealth solution from personalized care applications to a real-time patient and doctor interaction platform. You don't need to wait for months to develop an application from scratch. We have a ready-to-use application, OWN IT.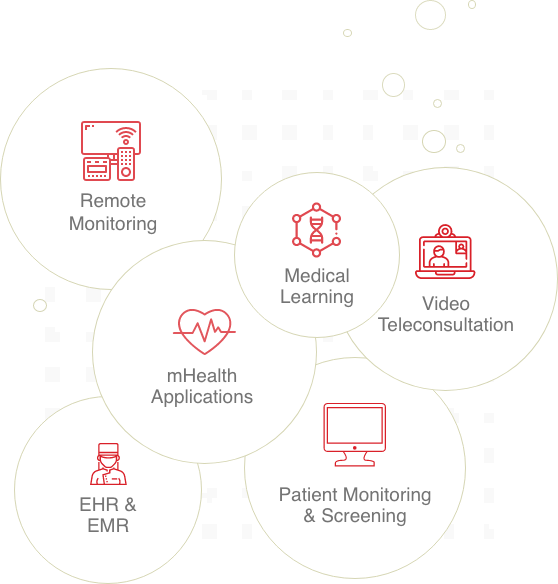 Know about our smartHealth product