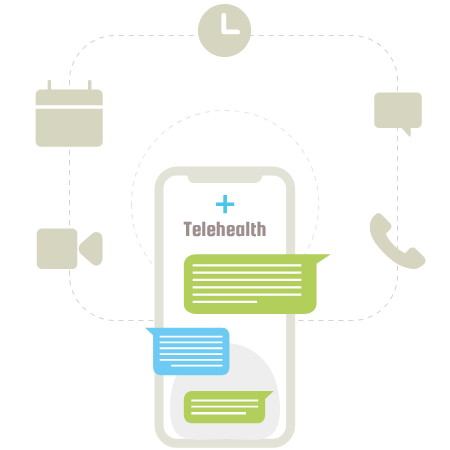 A clinic or hospital visit isn't always an available option so telehealth software and mobile apps enable patients as well as doctors to avoid the probable inconveniences. Remote communication healthcare services integrated one such alternative to hospital/clinic visits and products on demand simplifies the medication availability issue too.
smartData provides cloud-based telehealth application development solutions for medical practice, primary care clinics and physicians which have features like video-conferencing, e-prescriptions, digital health data (EHR), medical consultancy/medical record (EMR), appointment booking, remote checkup and more.
smartData provides custom telehealth application development solutions that complements healthcare professionals to connect patient's to offer full range of healthcare services and products on demand which are easy-to-use and feature-rich, have great speed, mobile-ready strategy (suits both Android & iOS apps), EHR system integrated, certified with EPCS (Electronic Prescription for Controlled Substance), integrated with EPA (Electronic Prior Authorization), and in compliance with HIPPA & HL7.
Video consultations application
Photo-based consultation
Real-time consultation
Online appointment scheduling
Patient & Doctor dashboard
Video session recording based telehealth application