Outdoor adventures strengthen the bond of groups. Since long corporates have kept their employees engaged in fitness activities to challenge experienced leaders and find leaders among those aspiring to be. Treks are the on-the-go choice for management to explore throughout the journey core leadership skills of participants. A practical approach to a new team-building experience.
At smartData treks are planned programs to increase motivation among smarTians, discover their practical solutions to tougher situations, team building and leadership. Senior leadership led by the CEO and the Chairman drive the leadership treks annually, mentoring and coaching young smarTians and leaders for the future.
Each trek has a metaphorical journey, and each camp an introduction to new leadership skills. Matching the individuals' actions to organizations results reflecting the action points set under 3 principles – 3B, 3C and 3R.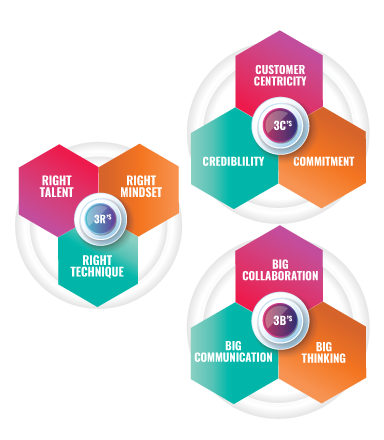 Treks connect with a journey of leadership development and self-discovery, which was felt by 10 smarTians who successfully scaled Stok Kangri Trek (16,400 feet). Celebrating its 1-year anniversary today it is still memorized as an extraordinary experience from mountains with new learnings.
Quoting our CEO, reflecting back on the 6-day trek to cross the mark of 20,000 ft, successfully reaching the summit with 4 other smarTians. "A year flown by.. itching to go for the next – plans in place – congratulations to all the team members – what a time we all had – God bless all" The daily challenges that the Himalayas pose were a catalyst towards self-improvement for many. As delicious as the dinners were, they were also a stage for the upcoming talent, a ground for discussions with an amazing landscape for collective thinking in diversity. When conditions were tougher so were the decisions and choices made were right.
Know more about our team journeys and
smartData fitness trails
.