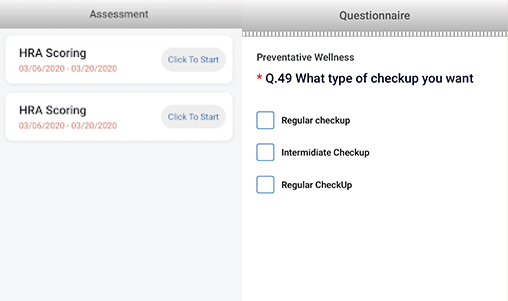 Corporate Wellness Solution for Chronic Care Patients
The app identifies and provides solutions to problems/risks through HRA of patients. It consists of care managers who are responsible for identifying problems/risks by providing assignments. After analysis of problem/risk, a set of instructions are provided to the user to overcome health issues by medicines and exercises. Major features are:
- Care gap detection
- Health risk assessment
- Tracking user care plans
- Dynamic assessment configuration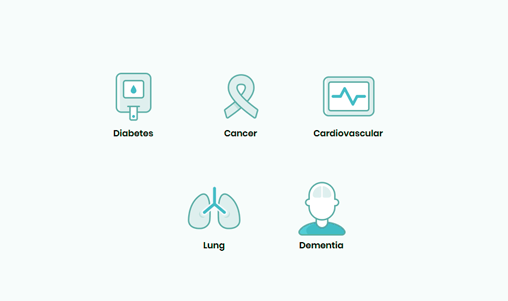 Digital Health Risk Assessment Platform
This app has been listed under fortune 500 apps. A custom algorithm to focus on 5 major Health Risk Assessments (HRA) namely Diabetes, Lung, COPD, Dementia, and Cancer. The applications serve as Virtual Health Coach to the users and the questions asked invoke the respective triggers in the respective HRA. Platform learns itself, and even updates some of the other areas of the application based on user inputs to the chat.
- Health checks to check HRA score (standard algorithms)
- Risk factors for different stages and insurance acquisitions
- Enforcing positive lifestyle habits
- Goal setting and rewards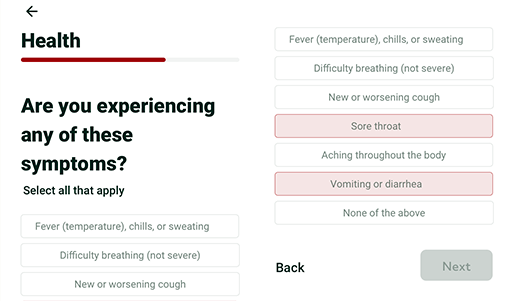 Healthcare Platform
Healthcare platform built to make patient engagement easy. With cloud-based patient portal, patients have quick and easy access to doctors, symptom checker and communication tools, personal health records, and more to empower them to be active participants in their care. We have developed intelligent AI BOT which supports risk assessment for chief complaint and COVID-19 as well.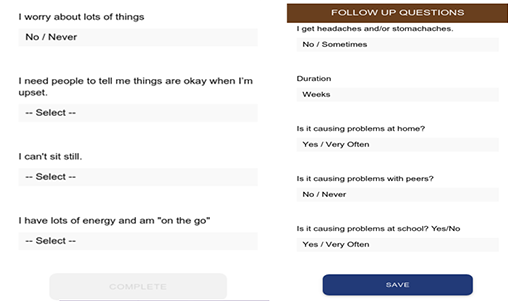 Advanced Health Risk Assessment System
The app can be used by physicians and health professionals to evaluate the patients' risk of acquiring or progressing a disease condition. The scoring system assigns numerical values to the answers given by a patient, each of these corresponding to a medical/health area being evaluated. The questionnaires, the possible answers, the values of each answer, and the calculation of the score for each questionnaire, are defined dynamically by the Admin.